France's far-right party Front National (FN) is currently leading in the countries regional elections, winning 27.96% of the vote and polling ahead in six out of 13 regions.
Ahead of the second round results on 13 December, Front National are potentially on the verge of winning a region for the first time in the party's history.
Whilst those both in France and outside Europe are aware of their anti-immigration, anti-EU stance, their local policies for the regions are less well known. So how would Front National actually govern?
Front National's programme for Nord Pas de Calais Picardie (where party leader Marine Le Pen is standing) gives you a good idea of what France would look like if she was elected President.
Le Pen has said she will boost the region's struggling local economy and massive unemployment by increasing apprenticeship for students.
She's also promised to crackdown on crime with increased CCTV surveillance and will also introduce turnstiles and metal detectors into schools. A brand new police force will also be created in addition to the national and military police, with these officers mainly present on public transport such as trains.
Whilst there's little Marine Le Pen can do about the migrant crisis in Calais, she has promised to increase pressure on the government, saying on French channel BFMTV, "I will make the government's life a living hell. Every day, of every week, every minute of every day they'll hear about me and the inhabitants. Because they are the ones who do not want that situation anymore".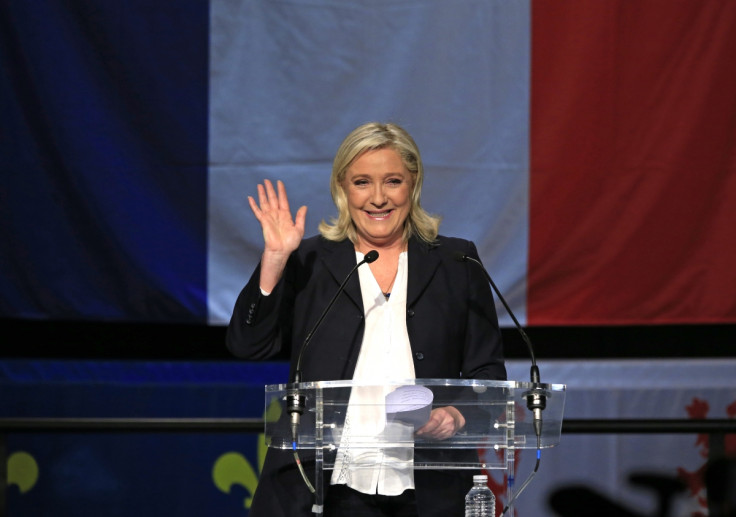 In Lille, a traditionally Socialist city, Marine Le Pen's arrival in the region would be a hard blow.
"I am pregnant and I don't want my kid to live in a region ruled by FN who eject refugees when they are dying in their country," said Camille.
"It would be a shame for a region that is at the intersection of so many European
countries to have someone that is anti-Europe as the President," said Sylvain, another resident.
"She doesn't have a programme. She exploits the fears of people but she hasn't any real programme," stated Maurice.
Regardless of the result tonight, Madame Le Pen will definitely be a candidate in the presidential election in 2017 and Front National will continue to be a force in French politics. As Marine Le Pen noted after the first round of the regional elections on the 6 December, "This vote confirms what the previous ballots had announced but what the official observers did not want to admit yet. The National Movement is now without contest the first party in France. And let's not forget that we are barely represented in the Parliament".