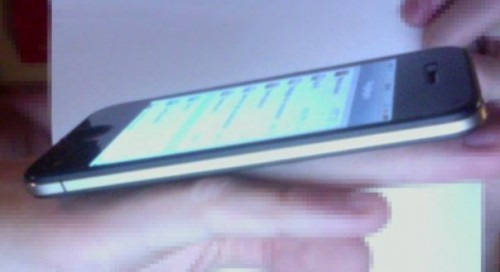 Reports have emerged suggesting Stéphane Richard, CEO of network provider Orange's parent company France Telecom, has accidentally leaked the release date of Apple's highly anticipated iPhone 5 smartphone.
Richard reportedly let the news slip while speaking to French reporters. During the slip-up the CEO allegedly reported that the currently unconfirmed iPhone 5 would be available in France from 15 October.
The rumoured leak follows a recent report from Bloomberg that suggested Sprint will begin selling the iPhone 5 this October.
The report claimed that Sprint Nextel Corp. will be offering the smartphone next month on an unlimited data plan. Bloomberg's report went on to say Sprint, the third-largest U.S. wireless carrier, will begin selling the device in mid- rather than early October.
Before this UK mobile carrier Vodafone's Web site had also implied the existence of Apple's unconfirmed iPhone 5 when it listed the device as being compatible with Vodafone's Sure Signal product.
At the time this article was written neither Orange nor Apple had responded to requests for comment on the alleged leak.