France tells WikiLeaks founder Julian Assange to submit asylum request hours after issuing rejection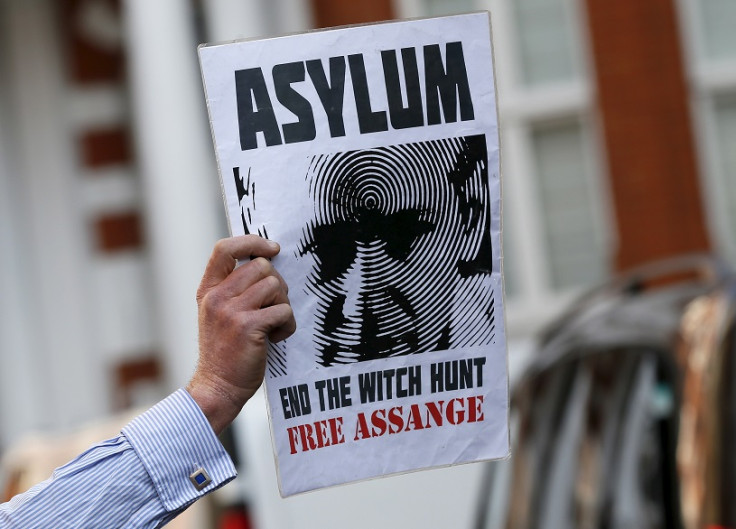 The French government has told Julian Assange to submit an asylum request, despite having issued a statement just hours before denying asylum to the WikiLeaks co-founder.
The confusion comes after a letter from Assange addressed to French President Francois Hollande was published on 3 July in the French daily Le Monde. The letter made reference to a comment made last week by French Justice Minister Christiane Taubira, saying that she would "absolutely not be surprised" if France offered asylum to Assange and NSA whistle-blower Edward Snowden.
In his letter, Assange said: "I was particularly touched by the unexpected call from the French government, through the Minister of Justice Christiane Taubira, and relayed by dozens of personalities that France gives me asylum.
"Only France is now able to offer me the necessary protection against the political persecution I am subject to. As a member state of the European Union, as a country committed by its history in the fight for the values that I have made my own, as a fifth world power, as a country that has marked my life and been home for a part of it, France can, if it wishes, act."
Within two hours of the letter being published, a statement from the Elysée said that "France cannot accept (Assange's) request", citing the current arrest warrant against him and claiming that Assange's situation was not in jeopardy.
In response, WikiLeaks tweeted that Assange had not explicitly requested asylum in France, a fact that the Elysée subsequently acknowledged, telling Assange to submit an official request.
All of this comes on Assange's 44th birthday, the fourth that he has spent within the confines of the Ecuadorian embassy in London. In the letter published in Le Monde, Assange wrote about his living conditions within the embassy, revealing that he only has less than six square metres of private space.
"UK authorities have forbidden access to the open air and sun, as well as any possibility of going to hospital," Assange said.
"Far from the luxury image generally associated with diplomatic compounds, it is a small space that was not thought to be used as living quarters. My family, including my children, have not been able to visit me due to my situation."
Assange has been accused of sexually assaulting two women in Stockholm in 2010, an allegation he has consistently denied. Assange was offered asylum at the Ecuadorian embassy, as extradition to Sweden could eventually lead to extradition to the US to face charges of leaking secret government documents.
It is estimated that Assange's asylum at the Ecuadorian embassy has cost UK taxpayers more than £11.5m in policing costs.
© Copyright IBTimes 2023. All rights reserved.