France: Violence breaks out across regions during protests against new labour reforms
Violence broke out across regions of France after thousands of people filled the streets in protest against the disputed labour reforms on Thursday, 28 April, 2016.
The law, proposed by the French government, would make the process of hiring and firing easier in a country where labour protection is sacrosanct and unemployment is currently above 10 percent. If such reforms were introduced, they could be classed a serious attack on the social rights of many French citizens.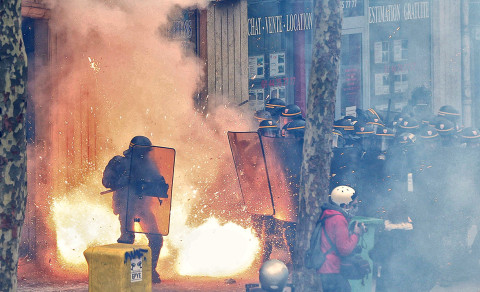 Riot police were summoned to areas in the country's main cities, such as Marseille, Nantes, Paris and Lyon where they used tear gas against the masked demonstrators. 27 people were arrested in Paris, after storming Place de la Republique square at night, while the Nuit Debout (Up All Night) movement stood in protest. Over 124 arrests were made throughout the country, with the total number of arrests carried out since demonstrations against the controversial bill began, in March, to 382.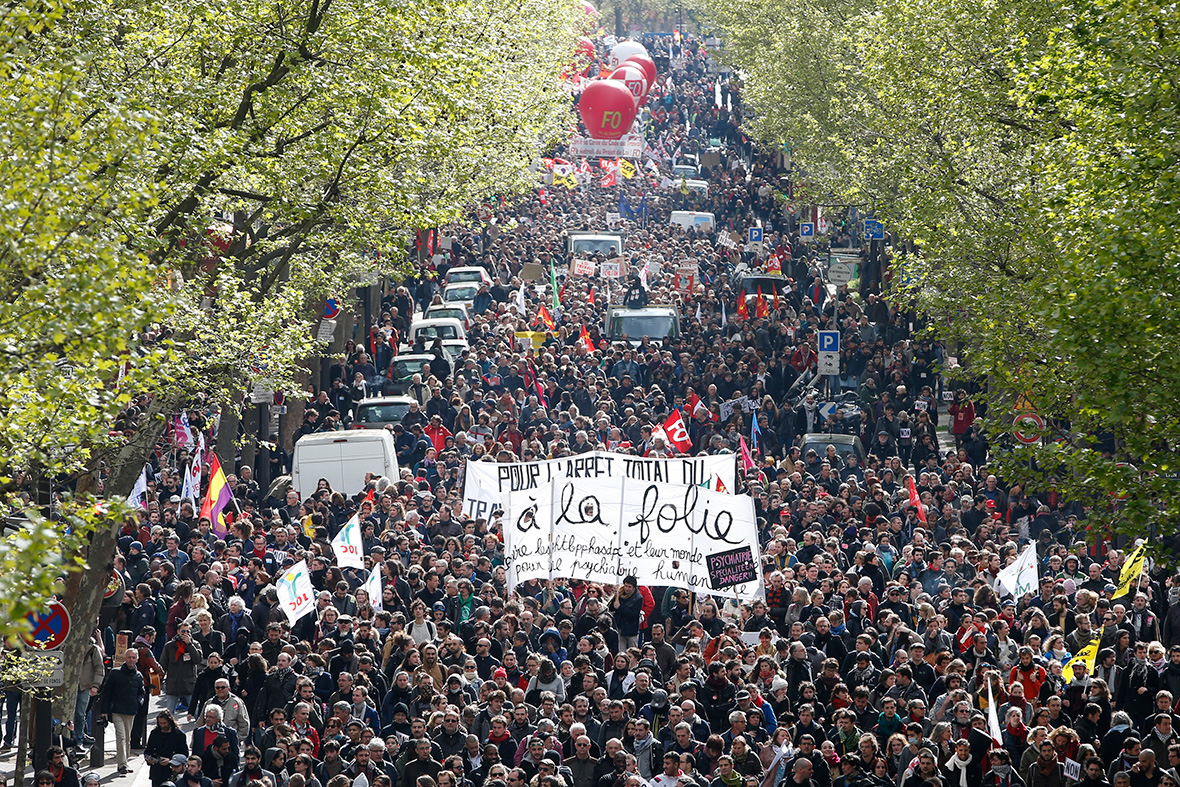 France has seen a series of strikes and protests take place against the labour reform bill over the past month. Over 30 cities across the country have seen workers and students demonstrating against the new law coming into action.
The French government has condemned the violence, but - with just a year to go until the country's elections - it seems keen so far to waive the blanket curfew option it has under the state of emergency system. The bill will be debated next week in France's lower house of parliament.