French President Emmanuel Macron is increasingly being portrayed as the "president of the rich" — an unpopular epithet in a country where bragging about money is taboo and equality is a national motto.
After scrapping a wealth tax and reaching out to big investors, his popularity is flagging, and he made matters worse for himself with a vulgar reference to soon-to-be-jobless workers.
The super tax applied to people with more than €1.3m (£1.17m, $1.5m) in assets is to be replaced next year by a tax on real estate. The measure, soon to be discussed at parliament, prompted heated debates about why yachts, racing horses and luxury cars should not be taxed more.
Finance minister Bruno Le Maire warned how complex it would be to tax all signs of wealth. "Then why not tax jewellery, furs and wine cellars? ... It's never over," he said on RTL radio this week.
Macron, elected on a pro-business platform, doesn't hide his economic policies aim at attracting more wealthy French and foreign investors into the country.
"Who are the people who invest? People who are ready to take risks and who are going to win when success rewards these risks", he said Tuesday during a visit to a factory in northern France.
The move comes after the government announced a series of unpopular measures this summer, starting with a decrease in housing aid for all students.
Last month, Macron formally signed labour reforms that have prompted demonstrations because they are perceived by many as weakening France's hard-won worker protection rights, and thousands of retirees walked on the streets to protest against a tax hike on their pensions.
Macron's popularity in the polls quickly plunged to near record lows only five months after his election.
Polls also show the French increasingly consider Macron's reforms as unfair and out of touch with their concerns.
This week, the 39-year-old centrist president, known for his outspoken style, prompted a public outcry with comments suggesting employees of a struggling company should look for a job instead of protesting.
He said, using vulgar language, that "some people, instead of screwing everything up, would better see whether they can get some jobs."
Many politicians from both the left and the right criticised the comment as a sign of disrespect toward people losing their jobs.
Adrien Quatennens, a lawmaker with the hard-left party France Insoumise ("Rebel France"), said that "looking for a job, Macron doesn't know what it's like."
Valerie Boyer, spokeswoman of The Republicans conservative party, criticised the president's "contempt" for the French.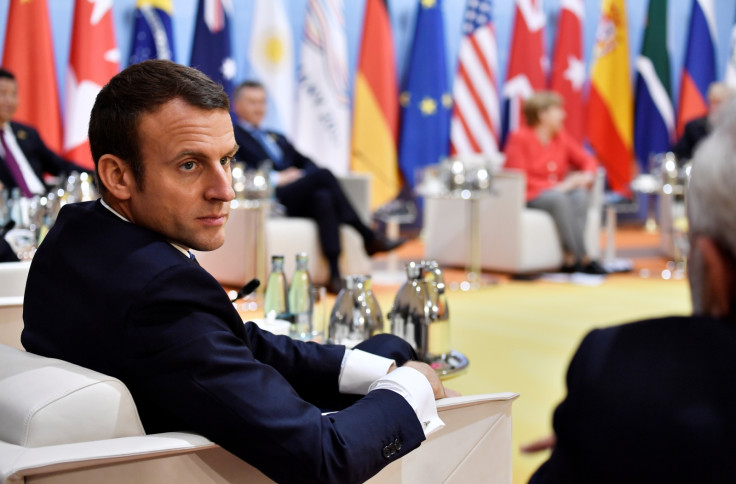 Macron's comment is the latest of a series of expressions that have fuelled the portrayal of him as the president of the rich.
During a visit in Greece last month, he said he would not give in to "lazy people," interpreted as referring to workers opposing his labour reforms.
In a speech to entrepreneurs this summer, he mentioned "people who succeed and people who are nobody."
And during the electoral campaign, political opponents regularly used Macron's former job as investment banker at Rothschild to suggest he would favour the rich.
Macron's language reminds some of former president Nicolas Sarkozy, who often made frank — sometimes even rude — comments.
Sarkozy also had is yacht controversy. He was nicknamed the "bling-bling president" after he spent a few days on the private yacht of a billionaire friend following his victory in the 2007 presidential election, a label he was never able to dissociate with.