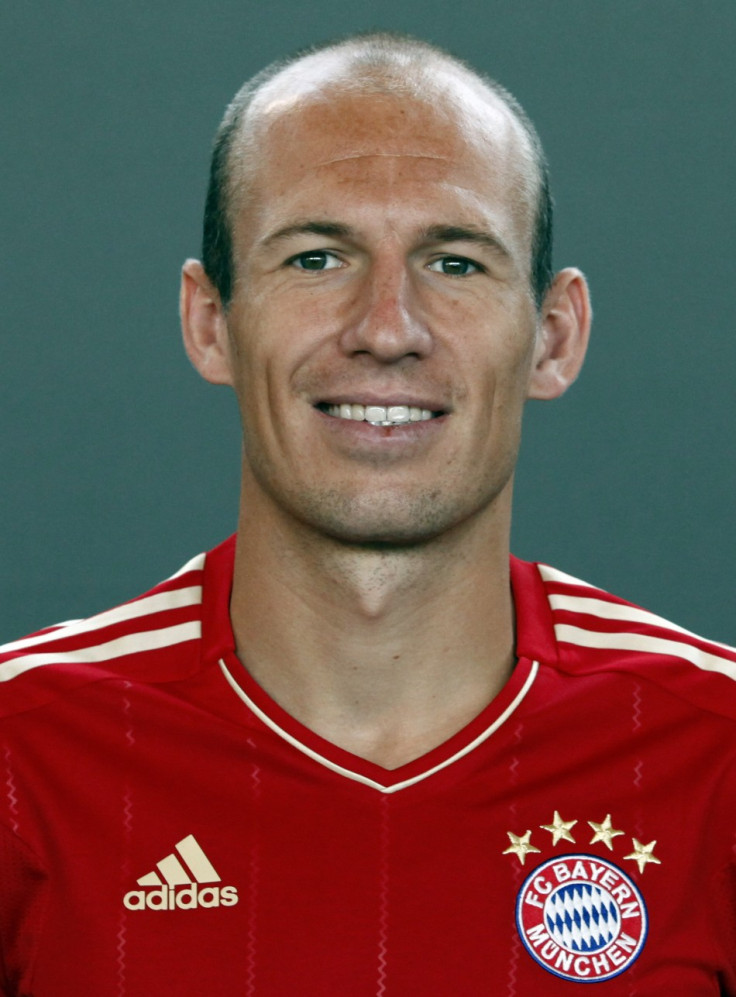 The German giants have been relatively quiet this summer but they are now said to be ready to flex their financial muscles. Bayern Munich is reportedly ready to offer Chelsea £20m for Brazilian defender Alex and will also rival Juventus' move for Arturo Vidal. Bayern Munich has completed the signing of English teenager Dale Jennings and there is news on the future of Franck Ribery and Arjen Robben.
Bayern Munich are said to be ready to make a sizeable for Chelsea defender Alex. The Brazilian centre half is expected to leave Stamford Bridge this summer and it was thought that Real Madrid were favourites to sign him. Bayern Munich is now ready to pounce for the defender after it was reported that Pepe has signed a new deal at the Bernabeu.
Bayern Munich are said to be ready to offer Chelsea the full £20m that they value the player at to land the experienced defender. Alex lost his place in the Chelsea first team in January and David Luiz has begun to from a partnership with John Terry. Alex is believed to want first team football and Bayern Munich are finalising a bumper deal to tempt the defender to the Allianz Arena.
Bayern Munich is also confident that they can land Bayer Leverkusen midfielder Artuo Vidal from under the noses of Juventus. Reports from Sky Sports claim that Jupp Heynckes is confident that his former player will join him at his new club. Heynckes told BILD: 'It's not very clever to keep hold of a player that definitely wants to move on, although he has a year left on his deal. History has proved that.' He added: 'Arturo has insisted to me he is keen on joining.'
Bayern Munich have been long term admirers of the Chilean international but their reluctance to make a move allowed Arsenal, Juventus and Inter Milan to jump ahead of them in the race to sign Vidal. However, the midfielder has said that he is keen to work with Heynckes again and will welcome a move to Bayern Munich.
In news that will delight most football fans, 18 year old Dale Jennings has completed his move to Bayern Munich. The teenager has finalised his move to the Allianz Arena despite only making 32 appearances for Tranmere. Jennings was scouted by Bayern Munich at the end of last season and they have made their move for the youngster. Tranmere boss Les Parry said: 'This is an amazing opportunity for Dale and one which any young player would jump at. 'Bayern Munich made us a very good offer for Dale and we're happy for him to progress his career with them in Germany. He has had an incredible 12 months with us now and hopefully he'll go on to do great things with Bayern.'
Reports in Germany and Italy claim that Bayern Munich is ready to sell the Dutch winger. It has been reported that Bayern Munich may be willing to sell the flying winger to refinance their debt and see Robben as option if they have to sell one of their star players. Bayern Munich is desperate to hold onto Franck Ribery.
Arjen Robben himself has fuelled the fire on a possible move by stating that his dream is to win the Champions League next year and he has suggested that he may have to leave to achieve it. Robben has questioned whether the 2010 finalists have the players to win the tournament with AC Milan waiting in the wings should Bayern Munich allow Robben to leave the Allianz Arena this summer.