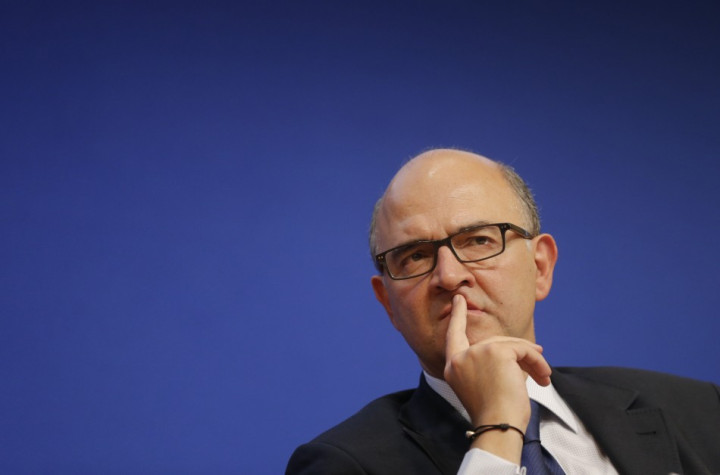 France's finance minister Pierre Moscovici revealed that the government will shelve plans for a new type of corporation tax that is based on operating profits rather than a flat rate.
In September 2013, French President Francois Hollande's administration announced in its 2014 budget bill that they would replace the current annual flat corporation tax that existed on top of levies with one based on operating profits.
However, in an interview with a number of French media outlets, Moscovici said the "plans will not be" enacted and instead, "what we suggest...is a temporary increase in the (existing) corporation tax."
It was thought the new corporation tax would generate €2.5bn (£3.4bn, £2.1 bn) but proved to be extremely divisive as it would have come on top of France's corporate tax rate that is at 33.3%.
Taxing Business in France
The proposed new tax on profits generated intense opposition from the French business community that saw existing tax levels as far too high and anti-competitive.
This latest interview by Moscovici might suggest that president Hollande is finding it hard to come to terms with France's worst economic crisis in living memory and arrest its horrible public finances.
French Decline
France's economy has not been doing well since the election victory of Hollande over his right-wing rival Nicolas Sarkozy in May 2012.
While Sarkozy was known for his frenetic energy and controversial off the cuff remarks, Hollande has been perceived as bland and uninspiring.
The French labour market has deteriorated in the year and a half since Hollande took power.
In September, the French unemployment rate hit three million during the second quarter of 2013.
Furthermore, Hollande was embarrassed by the news that showed the fall in French unemployment during the month of August 2013 was not as high as previously claimed by the French labour ministry.
This was due to a technical error according to the labour ministry which said that unemployment had fallen by 50,000 in August, which was supposed to be the largest drop in two years since April 2011.
Ministers even trumpeted this as a headline grabbing figure and went on to state that it was the biggest monthly decline in French job seekers since 2000.