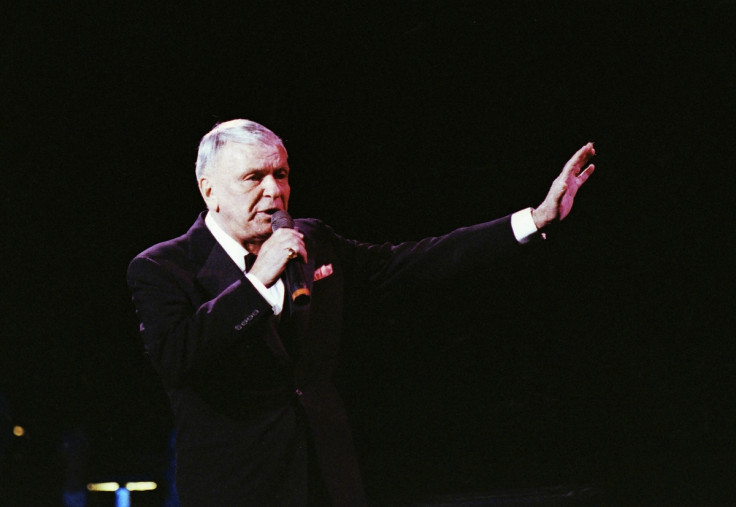 Frank Sinatra Jr, the son of the Frank Sinatra has died at the age of 72 from a heart attack. He was on tour in Daytona Beach in Florida when he died unexpectedly on 16 March, his family said in a statement.
Reports said that he had cancelled a show that evening after feeling light-headed but died just hours later in hospital. In the past 50 years, Sinatra Jr had been touring the world as a singer in his own right. He had taken to performing his father's classic songs over the past two decades.
In his last interview, he told Daytona Beach's The News-Journal that retirement was a 'dirty' word. He said when his father's health began to fail in the 1990s, he held onto his love of his audience. "That kept him alive."
"That honest to goodness kept him going and I have said my philosophy - I'm a backyard philosopher, I guess - is that the dirtiest word in the English language is retirement," he said.
His father also died of a heart attack at the age of 82 in 1998. Sinatra Jr had worked for his father as musical director and conductor.
Talking about his own career, he said: "I've never been a success. I have never had a hit movie, a hit television programme, a hit record. It would have been good for my personal integrity, my personal dignity to have had something like that.
He continued: "I have never made a success in terms of my own right. I have been very good at re-creation. But that is something that pleases me because my father's music is so magnificent."
He followed his famous father's footsteps when he was a teen by performing in clubs. Last year, Sinatra Jr sang The Star-Spangled Banner at Yankee Stadium and also delivered the National Anthem at the Dodgers Stadium in September.
When he was just 19 years old, Sinatra Jr was kidnapped and held for ransom in Lake Tahoe in 1963. The four-day ordeal ended after his father paid $240,000 to the kidnappers, Barry Keenan and Joe Amsler, who were both 23 at the time. Both of them, including a fellow co-conspirator John Irwin, were eventually caught and sent to prison. Despite receiving hefty jail sentences - 24 years for Keenan and Amsler and 16 years for Irwin - none of them served more than five years in jail.
Sinatra Jr was the middle child of Sinatra and Nancy. His elder sister Nancy Sinatra also had a successful musical career in the Sixties with hits like These Boots Are Made For Walking, while his younger sister Tina is a TV producer. Sinatra Jr was married in 1998 but divorced. He is survived by his son Michael.
Grammy winner, Steve Tyrell paid tribute to Sinatra Jr, saying he was "overwhelmingly saddened by the sudden passing of my dear friend Frank Sinatra Jr."
Another tribute came from the creator of Family Guy, Seth MacFarlane who said he was saddened by his passing.