Legendary crooner Frank Sinatra was a "better cocaine dealer than a singer" according to the son of notorious Columbian drug lord Pablo Escobar. Sebastián Marroquín, one of Escobar's two children, has claimed that Ol' Blue Eyes was a business partner of the world's most famous drug lord.
Sinatra's links to organised crime, and particularly the New York Mafia, have been well-publicised over the years. In one infamous photograph, he was pictured with Don Carlo Gambino 'The Godfather' who was head of the Gambino crime family, which still bears his name.
Escobar, head of the Medellin Cartel, died in a rooftop shootout with police in 1993 and at his peak he was estimated to be worth $30bn (approximately £41bn today). This year the Netflix-produced biography Narcos has captivated audiences with a second series announced just one week after season one was launched in August.
Escobar was estimated to have supplied up to 80% of the cocaine supplied to the US in the late 1980s and early 1990s. And he was accused of a number of atrocities including the bombing of the Avianca Flight 203 which killed 107 people.
Marroquín, an architecture student, who now lives in Argentina, claims that the New Jersey native was one of his father's business partners in Miami. He told Brazilian newspaper O Estado de Sao Paulo: "There are more singers than you can imagine that began their careers thanks to the sponsorship of drug traffickers.
"There are no receipts, just words. I know because I was very close to my father and he and his partners always spoke about that.
"I can tell you that Sinatra was a better cocaine dealer than a singer. He was one of the partners of my father in Miami."
Escobar's brother Roberto had revealed in 2009 that Sinatra had given both him and Pablo a guided helicopter tour over Las Vegas. In his book The Accountant's Story the Escobars said they told Sinatra they were real estate developers.
"It was an honour for us," he said. "When I met him I actually had goose bumps, but I had to be cool to maintain my position.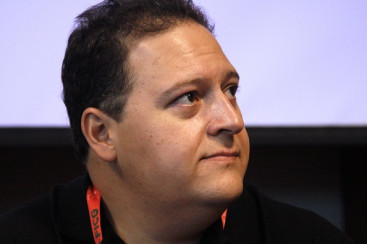 "The next day Frank Sinatra became our guide as we spent about an hour and a half flying all over the area. Supposedly, after Pablo became infamous our friend who had arranged this got a phone call from Sinatra.
"'I've been watching TV', he said. 'Is that Pablo Escobar the guy we met in Las Vegas?' I don't know what happened after that, but I guess Sinatra said very firmly that he didn't want to be associated with Pablo."
Former James Bond actor Roger Moore insisted last year the ties between Sinatra and the Mafia were much-exaggerated and that photos were often taken backstage with many guests at his shows. But a biography of Woody Allen published this week in the US has claimed that Sinatra asked Mafia bosses to murder a film director, as revenge for betraying his ex-wife Mia Farrow.