Fraudster Posing as Banker Steals £100,000 Painting from London Pensioner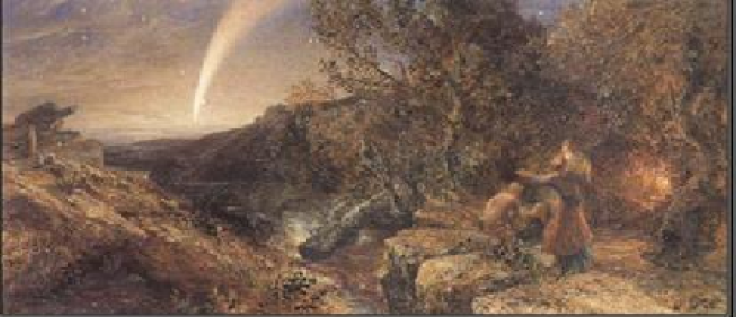 A fraudster posing as a policeman and a banker has stolen a £100,000 painting from the home of an 89-year-old lady in London.
The man took the painting as well as cash and jewellery after convincing the victim she had to hand over Samuel Palmer The Comet of 1858.
Ursula Overbury was at her Kensington home on January 18 when she received a call from a man purporting to be a policeman.
He claimed her credit cards had been involved in criminal transactions and that she should contact her bank.
However, when Miss Overbury called her bank she was in fact still talking to the earlier caller who had stayed on the line.
He told her a member of the bank's fraud team would visit her home to collect the cards and any other valuable items that required "safe keeping".
An hour later, a man believed to have an accomplice, attended her home posing as an employee from the bank's fraud team and took the painting, items of jewellery and bank cards.
He is described as a white man in his 30s, approximately five feet and 10 inches tall, with dark hair and spoke with an English accent.
The suspect was later seen on CCTV withdrawing cash using the victim's credit cards outside Phones 4U on Oxford Street at the junction with Berners Street in London's West End.
Detective Sergeant Jon Lightfoot, from Kensington and Chelsea CID, said: "Such scams against the elderly and vulnerable are despicable and heartless. Understandably Miss Overbury has now lost trust and confidence in people calling or visiting her home. We have placed a dedicated officer to support Miss Overbury which we hope can try and alleviate some of her fears whilst we make every effort to trace the suspects.
"The thief has not only helped himself to her jewellery and credit cards, he has also stolen Miss Overbury's most prized possession, her Samuel Palmer painting. This work of art, which is a family heirloom, holds great sentimental value and is Miss Overbury's pride and joy."
© Copyright IBTimes 2023. All rights reserved.