French Airport Abruptly Closes After Receiving Bomb Threat
The incident occurred last week on Friday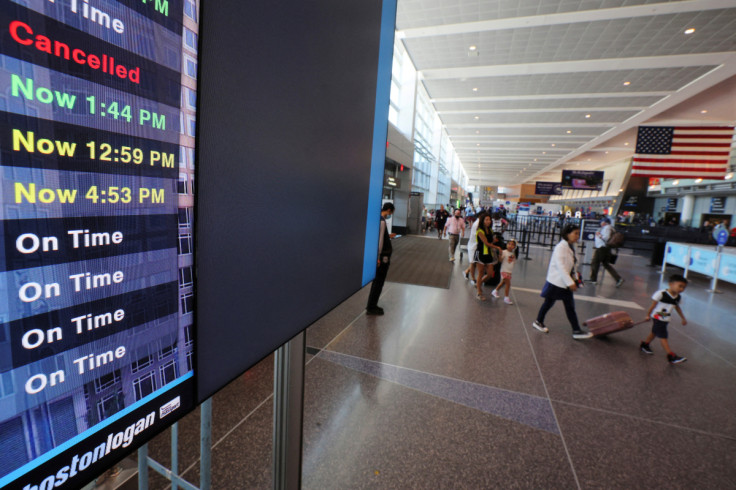 An airport in France was temporarily shut down last week after receiving a bomb threat, reportedly affecting over 700 passengers.
The incident occurred at Caen Airport, a small airport which operates domestic flights only, located in the Normandy region. Air Traffic at Caen Airport was abruptly halted on Friday morning last week after a threatening letter was sent to the representative office of the public broadcaster France3 television channel in Normandy.
The authorities said a group of people, who posed themselves as "environmental militants" broke onto the tarmac overnight, though the reason for their actions was not clear initially.
The letter claimed that the activists who broke into the airport premises planted explosives to "denounce the environmental absurdity" of air transport.
"Explosives have been laid around the tarmac and will be detonated at 12 pm. We leave it to you to inform the police and airport management so that the damage is only material," read the letter, quoted by France 3 Normandie.
"Instead of reducing air travel, the authorities prefer to expand airports," it continued.
Meanwhile, a local prefecture said: "The interdepartmental demining service is on site on the runway and in the airport buildings."
The bomb threat led to flight delays and the deployment of a bomb disposal squad. The authorities also put the firefighters in action to inspect the airport's facilities, while police officers were asked to block access to the airport for arriving travellers. Passengers who had already reached the airport during the chaos were stranded at the parking lot.
It is also understood that the local municipality had also allocated a holding room in the town centre where passengers could wait in the warmth.
The Caen airport, however, resumed its services by noon after the threat turned out to be baseless, according to reports in the media.
This is not the first time a French airport has faced disruption this year due to a bomb threat. Last month, France "raised its national threat level to the highest level" following a fatal knife attack in Arras, a town in northern France.
A series of threats led to the evacuation of airports and tourist attractions across France in October. Some airports forced to evacuate were in Lille, Lyon, Nice, Nantes, Paris Beauvais, Tillé and Toulouse.
Even the Palace of Versailles received similar threats that saw the evacuation of the tourist spot, while Paris' famous Louvre Museum was also vacated after a threatening message.
© Copyright IBTimes 2023. All rights reserved.