Flight Makes Emergency Landing In Rome After Passenger Writes 'I Love Allah' On A Medical Form
The incident occurred on Tuesday last week after the flight took off from Paris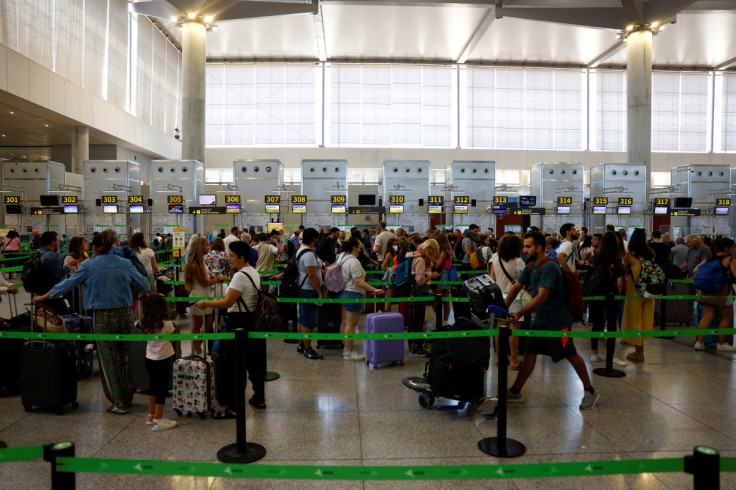 A low-cost airline was forced to make an emergency landing in Rome reportedly because a passenger wrote "I love Allah" on a medical form.
A Vueling carrier flying from Paris to Cairo rerouted to the Italian capital city Rome, where it landed after the cabin crew had concerns about the behaviour of a 29-year-old passenger who was supposedly from Egypt, according to France24.
The man suddenly fell sick on the flight and had to sign a form stating that he would take medication at his own risk. He reportedly included the words "I love Allah".
"It seems as if a member of staff saw the words 'I love Allah' on the form, which led to the flight's emergency landing," an unnamed Italian official said, as per the French media outlet.
A spokesperson for Vueling told the American media outlet Insider in an email that the flight was rerouted for "security reasons due to the inappropriate behaviour of a passenger".
The budget airline from Spain followed "established protocols" to ensure the safety of passengers, as per the spokesperson, who also added that the incident required the intervention of security officials, though it didn't comment on whether this was specifically related to the content of the medical form.
Flight VL8522 landed in Rome, after which, the man was arrested by Italian police. Upon his arrest, the man supposedly became agitated, according to a video obtained by France24. In the video, the man apparently was heard shouting in Arabic, Italian, and broken English that he is from Egypt, he wants help, and he didn't cause any problems.
An eyewitness, who was sitting close to the passenger, told the French publication that the passenger did not appear to cause any disturbances during the flight. The detained passenger was eventually released and no legal action was taken against him.
Earlier it was reported that a flight heading to Belgium from New York was forced to return to John F. Kennedy International Airport after a horse escaped its crate inside the plane.
An Air Atlanta Icelandic cargo aircraft took off from JFK at 2.30 PM on Nov. 9, it was in the air for less than half an hour and had risen to about 31,000 feet when the pilot sent out a message to the Air Traffic Control (ATC) about a horse getting loose in the carrier.
The Boeing 747 turned around off the coast of Canada and flew straight back to JFK. It has also been said that the plane had to drop around 20 tons of fuel over the Atlantic Ocean, "10 miles west of Martha's Vinyard", to make its weight lighter before safely landing.
© Copyright IBTimes 2023. All rights reserved.