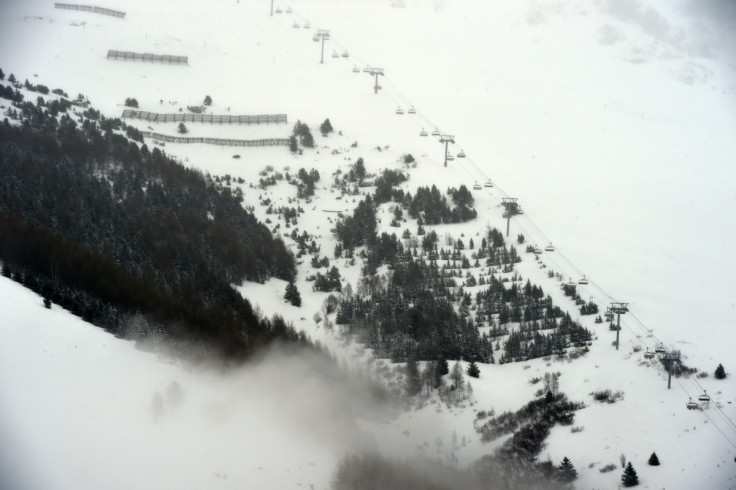 An alcohol-fuelled late-night stunt on the French Alps turned into tragedy when a group of revellers sledging down a ski slope on a mattress crashed into a tree. An 18-year-old man was killed and two young women, aged 21 and 24, severely injured in the freak incident at the famous resort of Les Deux Alpes, Isère, south-east France.
The three, who have not been named, were working the winter season at a renowned local restaurant, the Le P'tit Polyte, which was awarded a coveted Michelin star on 1 February. On the same night, accompanied by another two friends, they removed a protection mattress wrapping a snow-cannon, and after a few glasses, decided to ride it down the intermediate Vallons du Diable (Devil's valleys) slope.
They lost control during the descent and smashed into a grove of trees, authorities said. Two reportedly managed to escape unhurt jumping off the makeshift sledge moments before the impact.
The two women were airlifted to a hospital in Grenoble. One was in critical conditions while the second suffered multiple traumatic injuries but was stable on Tuesday (2 February), according to Le Dauphine Libere newspaper.
It was the second fatal incident to hit Les Deux Alpes in a few weeks, after a 16-year-old girl, a 14-year-old boy and a Ukrainian man were killed in an avalanche on 13 January. Meanwhile, on Tuesday 2 February a British skier was also killed as she crashed into a tree in a separate incident in La Plagne, a ski resort in France's alpine region of Savoy.