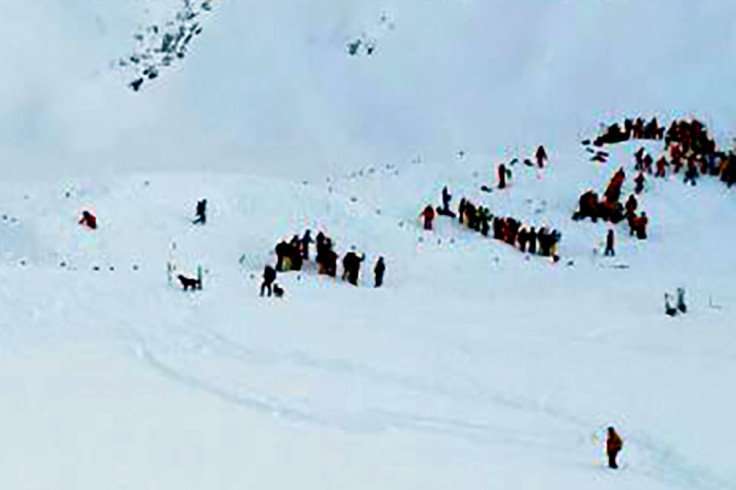 An investigation is underway as to why a group of school children were on a closed black-level ski piste in the French Alps which was later hit by an avalanche on 13 January. Three people, a 16-year-old girl, a 14-year-old boy and a Ukrainian man, died after being struck by the avalanche at the alpine resort of Les Deux Alpes, in Bellecombe, Isère, south-east France.
Two others were found to be in a state of cardiac arrest and a teacher was found unconscious with multiple injuries. The other pupils and staff from the Lycée Saint-Exupéry de Lyon were rescued from the avalanche following a search involving helicopters and sniffer dogs.
The prefect of Isère, Jean-Paul Bonnetain, told AFP: "It appears that everyone from the school trip has been found but the searches are continuing to be sure that there were no other victims outside the school group."
The group of at least 10 were found on the black piste – the most difficult level of ski run – despite it being closed following a period of heavy snowfall. An investigation is taking place into why the children were on the piste and whether warning signs had been erected telling skiers not to attempt the run.
Patrick Kanner, French minister for youth and sports, told Europe 1: "A judicial inquiry will say why the teacher, who was himself injured, took [the group] onto a piste which was not open. How can you think of taking children, following periods of heavy snowfall, onto a piste which was closed?"
Dominique Letang of the National Association for the Study of Snow and Avalanches said it was "infuriating" that anyone would be on the slope. He added: "It was a typical case of a slab of snow formed by the heavy winds in recent days. Fresh snow did not attach enough' to the older layer.
"What is surprising is the number of people involved, even though we keep on saying that they must take it one at a time when the snow cover is unstable. There is a good chance that it was the skiers themselves that triggered the avalanche".
French President Francois Hollande has sent his condolences to the victims of the avalanche and said French education minister Najat Vallaud-Belkacem is on his way to Lyon to "support the school community and the families".
Four people have also died as a result of avalanches in the French Alps this month. On 5 January, a 30-year-old skier from the Czech Republic was also killed at Saint-Colomban-des-Villards after going off-piste in the Les Sybelles area. Two days earlier, on 3 January, an avalanche near the Chamonix resort saw two Lithuanian mountain climbers also killed.