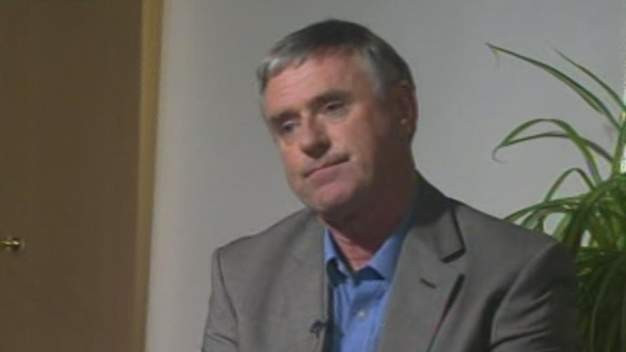 The ex-RAF pilot who discovered the scene where three members of a British-Iraqi household along with a French cyclist were shot dead in the French Alps said the horrible scene looked to him something out of CSI Miami drama.
"If you have seen CSI Miami, it was pretty much what you would imagine on a set. There was a lot of blood and heads with bullet holes in them."
In an interview with the BBC, cyclist William Brett Martin said he was not surprised that the four-year-old child was not found at first.
"As I approached the scene the first thing I've seen was the bycicle outside the car," he said. "At first I thought there was a terrible accident with the bicycle and the car. Then I suddenly started to change my opinion"
When he saw the seven-year-old Zainub "stumbling" into the road, Martin said he tought she was playing. "She looked like falling over like a child would," he told Sky News. "Then I saw she was very severly injured and covered in blood."
He added that he faced a dilemma at whether to leave the seven-year-old girl who had been injured in the attack." Dragging her on my shoulder may have killed her," he said. "I decided to leave her in the recovery position. I was not comfortable in making that decision."
The ex-RAF pilot said he moved the semi-unconscious girl clear of the road, in case the car lurched forward, and moved on.
Martin said he saw holes in the window of their car and smelt "hot, burning rubber".
Saad al-Hilli, 50, was shot with his wife, mother-in-law, and a passing cyclist while on holiday. His two daughters survived the attack, Zainab, aged 7, and Zeena, 4, survived the attack.
Earlier the French prosecutor probing the attack said the killings "have their origins" in the UK.
Eric Maillaud was speaking outside Surrey police station after arriving with the judge leading the inquiry.
French Alps Shooting: Four People Dead After Attack on British-Registered Car Near Lake Annecy
French Alps Shooting: Police Hunting Black-Shirted Driver of White 4X4 Peugeot [VIDEO]
French Alps Shooting: Three Victims Shot in Execution-Style Killings [VIDEO]
French Alps Shooting: Dead Father Named as Saad al-Hilli from Claygate, Surrey [VIDEO]