French Alps Shooting: Police Hunting Black-Shirted Driver of White 4X4 Peugeot [VIDEO]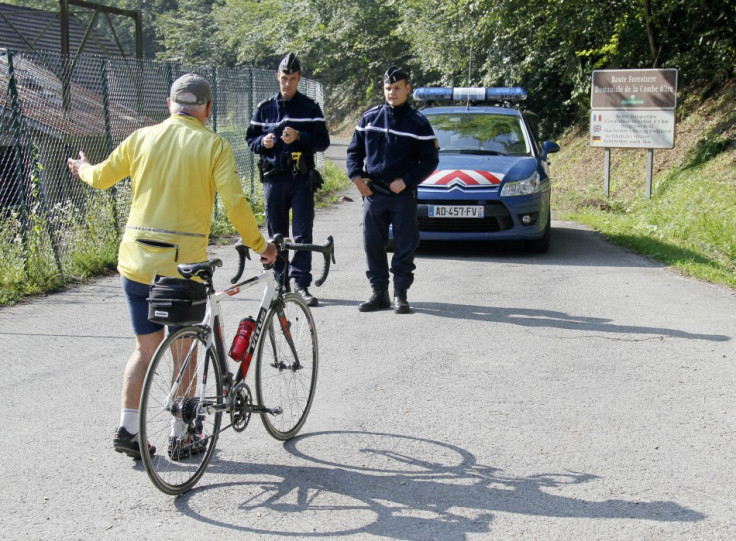 French police are hunting the black-shirted driver of a white 4X4 Peugeot which was seen by witnesses speeding away from the scene of the shooting which killed three members of a British-Iraqi household in the French Alps.
Sky News also reports that police have now decided to re-open the car park where Baghad-born Saad al-Hilli, his wife Iqbal and mother-in-law were shot dead inside their vehicle.
Sources at the scene suggest that more than one gunman may have been involved in the shooting, which took place near the popular tourist resort of Lake Annecy.
Each of the three family members killed was hit by two bullets, while French cyclist Slyvain Mollier, who was also killed, received five bullets.
It is also suggested that multiple weapons may have been used in the attack. While the three victims in the car were killed with a semi-automatic gun, the weapon used to kill the cyclist has yet to be revealed.
Police say that, given the al-Hilli family were killed with semi-automatic gunshots to the head, the attack bears the hallmarks of a professional assassination.
The French prosecutor leading the inquiry confirmed that a money feud between the two Hilli brothers is being examined as a possible motive for the killing.
"It seems that there was a dispute between the two brothers about money," prosecutor Eric Maillaud told AFP. "This seems to be credible information coming from the British police.
"The brother will have to be questioned at length. Every lead will be meticulously followed," he said.
However, he said it was difficult to imagine how a family feud could "pass from a financial dispute to a quadruple murder".
© Copyright IBTimes 2023. All rights reserved.