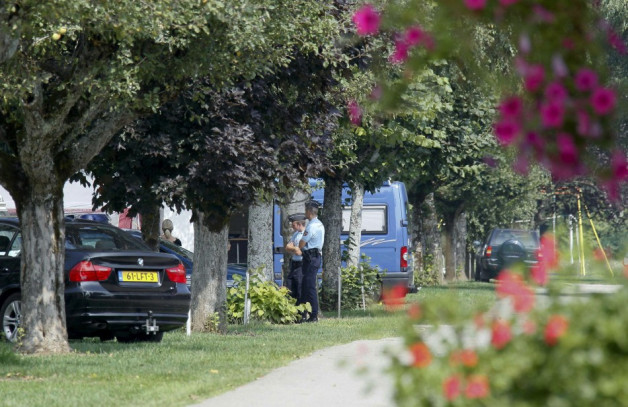 French investigators believe that the killer of the British family shot dead near Lake Annecy in the French Alps murdered the cyclist Sylvain Mollier before turning the gun on them.
According to reports leaked to the French newspaper Le Parisien, Mollier was the first to be shot before the assassin killed British national Saad al-Hilli, his wife and his mother-in-law.
Earlier, French police said Mollier had been in "the wrong place at the wrong time".
The pattern of the killings suggested the killer acted alone, says the report, which fails to identify either the killer or a motive for the crime.
According to the BBC, the leaked report suggests Hilli was outside the car with his seven-year-old daughter Zeinab when the shooting began. Hilli tried to escape with his family but was prevented from doing so because the back axle of his car was stuck in mud.
Though Zeinab was shot in the shoulder and struck with a gun, she survived the attack. Hilli's younger daughter escaped unhurt by hiding beneath the skirts of her dead mother and grandmother.
The family from Surrey was holidaying in the French Alps. A joint task force of French and British police is investigating the case.
"There are lines of inquiry but each raises so many questions and nothing suggests there will be a quick solution," said French chief prosecutor Eric Maillaud.