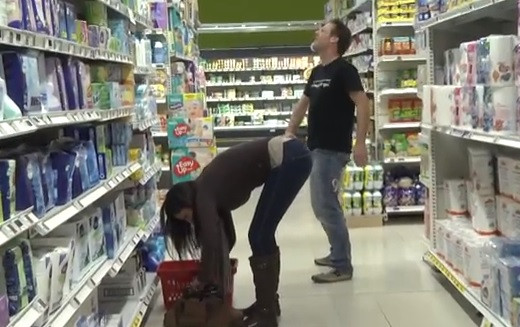 A French comic known for his internet pranks has been accused of "glorifying rape" following his latest video 'Free Sex'.
Remi Gaillard, a comedian who describes himself as being "world-famous for his dangerously funny videos" has caused controversy for his latest stunt, in which he mimics "air sex" on several women.
The video, which gained more than four million views on YouTube in just five days, shows Gaillard simulating sexual acts with several women in public, apparently without their knowledge.
The video has received huge numbers of complaints, with many arguing that Gaillard mimicking having sex with women without their consent for humour is akin to promoting rape culture.
French writer Dom Bochel Guégan wrote on Nouvel Observateur magazine's website that the video is a "trivialisation of the sexual violence of which we have been or will be one day the victim of".
The former health minister Roselyne Bachelot condemned the video as "absolutely abject" and "glorifying rape".
Gaillard, whose previous videos involve him re-enacting the video game Mario Kart on the streets of France and performing sketches while dressed as a kangaroo, has defended his latest video on his Facebook page, which has nearly six million likes.
Gaillard said the women gave their consent for the footage to be used, adding: "Please allow these women the right to think, the right to have their picture as they see fit. [I] thank you to respect their free will, freedom, humour and their joie de vivre.
"Is there just one prescribed way of thinking for women? Do some of them have the right to have a laugh?" he continued.