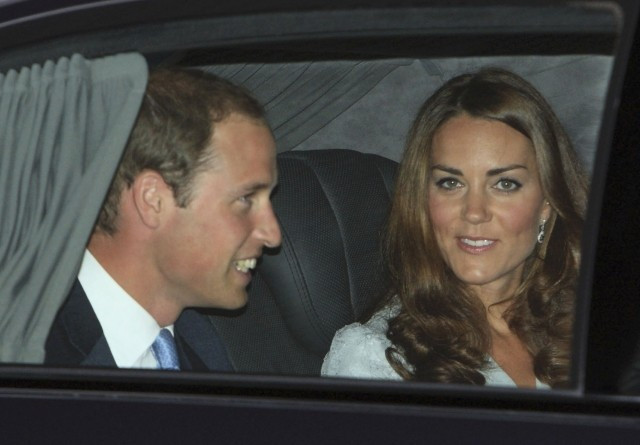 A Paris court has granted an injunction prohibiting French magazine Closer from publishing any more topless images of Kate Middleton, and given the magazine 24 hours to hand over its photos of the Duchess of Cambridge.
The injunction, which was submitted in a civil complaint by the duchess and her husband Prince William, has been upheld by the Tribunal de Grande Instance in the Parisian suburb of Nanterre, even though Closer claimed Middleton was 'visible from the street' when she was photographed.
In addition to the ban on further publication, Closer has been ordered to pay the royal couple €5,000 (£4,000) in damages and around €2,000 in legal fees. The magazine will have to pay further damages if it attempts to sell the images.
If Closer fails to hand over its digital images within the 24-hour deadline imposed by the court, it will face a €10,000 fine for every additional day.
Buckingham Palace issued no immediate response to the ruling. A full statement is expected later.
Invasion of privacy
The case, which was overseen by three judges, focused on on whether the pictures invaded the privacy of the royal couple, who were relaxing at a secluded Provence chateau when Middleton was photographed by a paparazzi cameraman.
Although the images appeared blurry when they were released, and were reportedly taken with a long lens camera, Closer insisted that the duchess could be seen from the street when the images were taken.
The defendant also claimed that it does not own the pictures, and so cannot sell them on.
Aurelien Hamelle, representing the plaintiffs, said the couple were sharing a "healthy and profoundly intimate" moment when the photos were taken.
The situation was "deeply personal" with no place on the front page, he added.
The civil ruling is the first of two complaints lodged by the royals to limit the publication of the images.
A separate criminal complaint has been lodged against the editor of French Closer magazine, who made the decision to publish, and the photographer who took the images. Under France's strict privacy laws, the defendants could face a prison sentence if they are found guilty.
The photo storm broke when images emerged of Middleton topless and rubbing sun cream into Prince William's back. In addition to Closer, the pictures have been published by the Irish Daily Star tabloid and Italian gossip magazine Chi, which released a 26-page special edition headlined "'The Queen is Naked".
The royal couple are currently on the final day of a tour of the Solomon Islands in the Pacific.