Marine Le Pen, leader of the far-right Front National party in France, has won her first ever parliamentary seat in an election that was dominated by the upstart party of newly elected president, Emmanuel Macron.
In the final round of France's presidential election, Le Pen lost out to Macron in a vote that had been framed as the country's possible rejection of the European ideal.
Le Pen said she won her seat in northern France's Henin-Beaumont with 58% of the vote. The far-right leader said that her party would oppose Macron's pro-Europe and pro-immigration stances and "fight with all necessary means the harmful projects of the government."
After Macron's La Republique en Marche party, founded just over a year ago, the second most votes is thought to have gone to the Republicans, with their leader calling the party the country's main opposition.
Sunday saw a devastating defeat for The Socialist Party, which had until recently held the country's presidency. "Emmanuel Macron's triumph is uncontestable, the defeat of the left is unavoidable, and the defeat of the Socialist party is irrevocable." said the party's leader, Jean-Christophe Cambadelis, who has now resigned.
As ballots were still being counted, Macron's party held around 42% of the vote followed by the Republicans on 22%. The Front National, though recently so close to the country's highest office, held 10%, still defeating the socialists ambysmal 6%.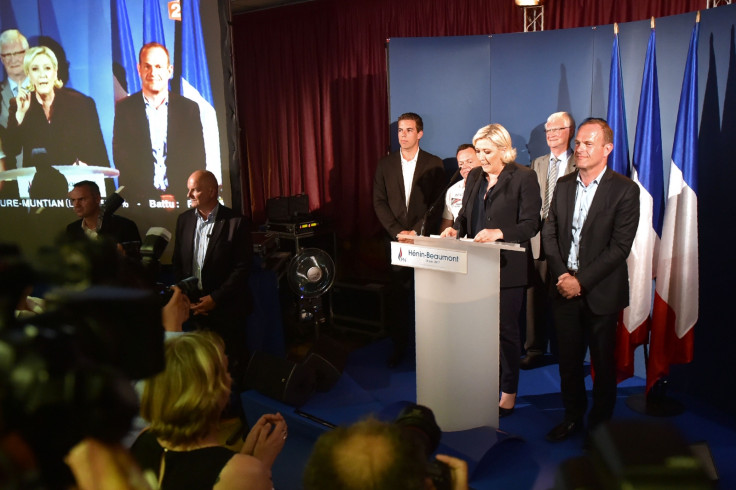 The parliamentary election is also thought to have brought out a historically low number of votes, with only 35% of those eligible having voted by the late afternoon - even less than the first round.
Of the 577 seat, La Republique en Marche is expected to win a clear majority, leading the way for Macron to easily implement his planned reforms. German officials were also reportedly celebrating Macron's march to victory, with Chancellor Angela Merkel's chief of staff tweeting that the result was "Good for Europe and for Germany!"