French Jews Fleeing to Israel in Unprecedented Numbers
France is now the world's main source of Jewish emigration to the Middle East state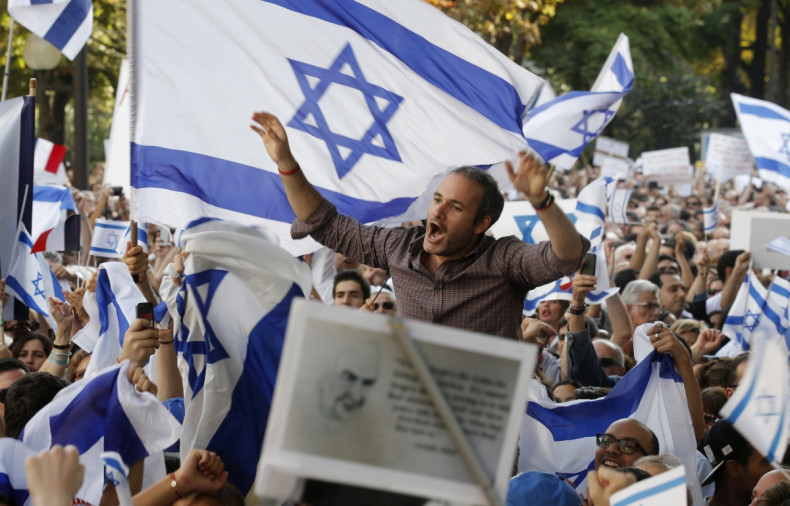 More Jewish people are immigrating to Israel from France than any other country, figures revealed on Friday.
The statistics show France has now overtaken the former Communist countries of Eastern Europe as the world's main source of Jewish emigration, and highlight growing insecurity among France's 500,000-strong Jewish population – the biggest in Europe – after a wave of anti-Semitic attacks since June.
The brutal and violent attacks are mostly by youths of Muslim origin, citing Israel's conflict with Hamas in Gaza. In July, for instance, pro-Palestinian demonstrations twice erupted into anti-Jewish riots that ended with attempts to attack synagogues.
Amid tensions linked to the Gaza conflict, Jewish restaurants in Paris and other cities have been attacked, and Jews say they have suffered verbal and physical abuse in the street.
Ariel Kandel, the director of the French office of the Jewish Agency for Israel, said 4,566 Jews had moved from France to Israel in the first eight months of this year.
A total of 3,252 moved from Ukraine, 2,632 from Russia and 2,218 from the US.
"France is today the leading country for emigration to Israel. It has never been before", Kandel said.
The figures already exceed the total number of emigrants in 2013 (3,228 people), which already displayed a sharp increase on the previous year, when fewer than 2,000 Jewish people left France.
By comparison, 524 Jews left Britain to set up home in Israel last year.
More than 1% of France's overall Jewish population is likely to leave this year – the first time in history this has ever happened in a modern developed country, said Kandel.
The Israeli 'Law of Return' allows Jews, or people with Jewish grandparents or spouses, to immigrate to Israel and gain citizenship.