Novak Djokovic hoping new coach Andre Agassi can help 'put all the pieces together' ahead of French Open
Djokovic states that if things work out with Agassi, they will plan for the future 'starting from Wimbledon'.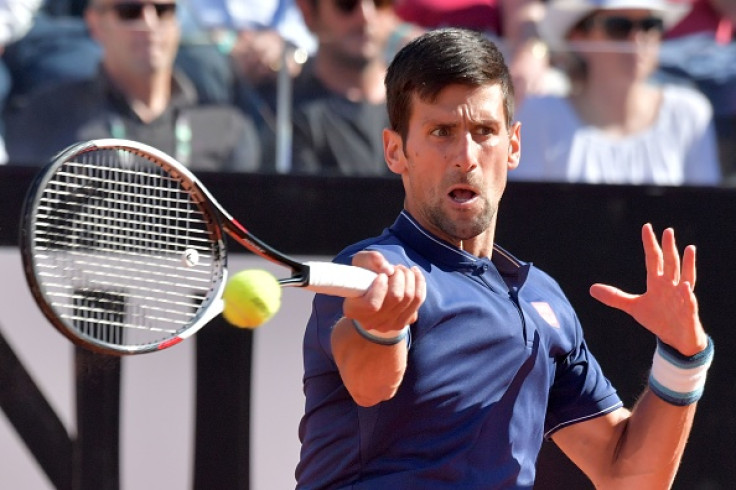 Novak Djokovic believes the fact that new coach Andre Agassi overcame struggles to return to world number one can help him ahead of the 2017 French Open.
The world number two recently revealed that Agassi would be coaching him at Roland Garros as he looked to rediscover a winning spark after parting with his entire coaching team.
Djokovic, who lost his world number one ranking to Andy Murray at the end of 2016, has struggled for form in 2017, having only won the Qatar Open in the calendar year.
With the French Open commencing on 28 May, the Serbian ace believes Agassi can help him as the connection with the American felt right as well as him having a similar experience to Djokovic in his career.
"In the last two weeks I spoke by phone with many former top players," Djokovic said, as quoted on Tennis World USA. "I was interested in having different opinions about the tennis player's life, not only about technique. At the end, the connection with Agassi satisfied me."
"First of all we have a similar kind of game and I got inspired by him. I think it helps. Especially, Andre lived my similar experience, if not even higher, it means hating the sport he loved and leaving the top-100 after dominating. But he raised his game and came back as the no. 1. So he knows the path to put all the pieces together and be stronger than before. He had a great charisma but stayed humble.
"We will speak face-to-face, because we spoke for two weeks only by phone. He will follow me for a few days during the tournament and then my brother Marko will be with me. If things will work with Andre, and I have no doubt about it, we will set future plans starting from Wimbledon."
Djokovic most recently appeared in the Italian Open where he lost in the final to 20-year-old Alexander Zverev on Sunday (21 May). Speaking about the young German's potential, Djokovic claims he could be a future world number one.
"He can be, he is showing it," Djokovic added. "However I hope it doesn't happen too soon [laughs] because I am still here and don't intend to put myself aside so easily. And I think Nadal, Federer and Murray think so."
© Copyright IBTimes 2023. All rights reserved.