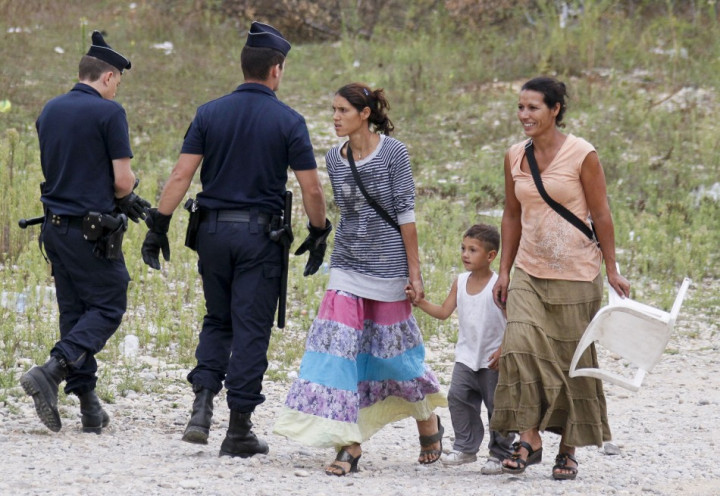 French police have started dismantling one of the biggest Roma camps in the city of Lyon, evicting more than 120 people, including 47 children and new-born babies.
Families have been forced to abandon the waste ground of the Saint-Priest camp, with no provision for rehousing on an alternative site.
Pictures of the eviction showed women carrying babies on their arms and men pushing chairs loaded with belongings.
Lyon's mayor, Martine David, admitted the solution is far from ideal, saying that she and her fellow planners "are going round in circles" while admitting there is a "risk [the gypsies] will just set up another camp."
David added: "On a human level, [the eviction] is completely catastrophic but we just don't have the means to deal with this kind of situation."
Continuing crackdown
The Lyon eviction comes just a day after a similar crackdown in Paris, which saw 70 people evicted, and is the latest in a series of manoeuvres aimed at curbing France's Roma population.
At the beginning of August, French government authorities tore down and evicted two camps near Lille and put 240 eastern European Roma on a flight to Bucharest, claiming the evictees were "agreeing to return voluntarily".
An estimated 15,000 ethnic Roma live in illegal camps across France, and several of their supporters have condemned new French prime minister Francois Hollande for continuing the previous government's policy of forced repatriation.
Interior minister Manuel Valls said that the unsanitary conditions prevalent in several Roma camps were unacceptable, and court orders to get rid of the group would be executed "with firmness".
Speaking to Europe1 radio, Valls said: "I cannot support -- not just as interior minister, but as a citizen, as a militant member of the left -- these shantytowns, these huts where people live in conditions that are totally unbearable.
"It is necessary to fight against these mafias, these networks who maintain delinquency, who maintain also a criminality notably through the exploitation of minors.