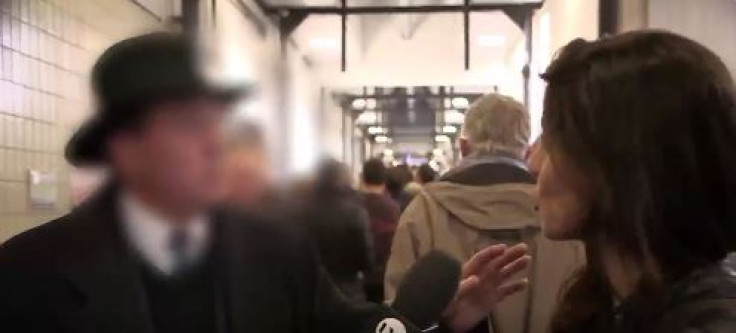 Not long ago, French conservative presidential candidate Francois Fillon was seen by many as the most likely winner of the country's two-round election, but the 63-year old's troubled election campaign just suffered another blow after one of his supporters told a journalist to "go and shit in your car" – the French equivalent of 'go f***k yourself'.
Fillon was placed under formal investigation earlier this month over an alleged fake jobs scandal after it was revealed that he had paid his wife more than €810,000 (£700,000) as his aide and his two children a combined €92,000 (£80,000) to work as parliamentary assistants.
It has now emerged that, on 28 March – the day Fillon's wife, Penelope, was placed under formal investigation and charged with the concealment of public funds and abuse of social property – one of the politician's supporters insulted a French journalist.
In the incident, recorded on camera, a militant attacked journalist Laure Daussy, who works for La Nouvelle édition, when she asked him why he had come to listen to Fillon during his meeting on Tuesday.
"Why did you come here tonight?" asked the journalist, to which the interviewee – whose face is blurred – answered back: "What difference does it make to you? It is none of your business. Putting your nose in the affairs of others is indiscretion, diffusing them is defamation."
Faced with the man's aggressiveness, the journalist is seen trying to defend herself, but he continued with more fervour. "Everyone has the right to information. Those who live from it live in the manure and in the dung, I don't scavenge."
"Go and shit in your car; and go and busy yourself with someone else," he added, before falling short of attacking Daussy's cameraman.
Les Republicain's candidate has often attacked the media. Since the beginning of the so-called PenelopeGate, Fillon has regularly denounced the "media court (of law)", and has evoked a media-driven political conspiracy to take him out of the presidential run.
The Fillon couple have both maintained their innocence throughout, with Penelope denying that her husband paid her for a "fake parliamentary job".