Could Penelope Fillon go to prison over fake jobs scandal?
The wife of the French presidential candidate has been charged with complicity and the concealment of public funds.
The alleged fake jobs scandal which threatens to derail Francois Fillon's presidential campaign has deepened after his wife, Penelope, was placed under formal investigation and charged with the concealment of public funds and abuse of social property on Tuesday (28 March).
Francois Fillon was placed under formal investigation earlier this month after it was revealed that he had paid his wife more than €810,000 (£700,000) as his aide and his two children a combined €92,000 (£80,000) to work as parliamentary assistants.
Fillon hired his wife from 1988 to 1990 and again from 1998 to 2002. When he became Prime Minister in 2002, he kept Penelope on the payroll.
They have both maintained their innocence throughout, with Penelope denying that her husband paid her for a "fake parliamentary job".
"He needed someone that carried out his tasks," she told newspaper Journal du Dimanche. "If it hadn't been me, he would have paid someone else to do it, so we decided that it would be me."
Penelope spent more than 13 hours on 28 March being grilled by three Paris judges, at the end of which she was charged with several criminal offences.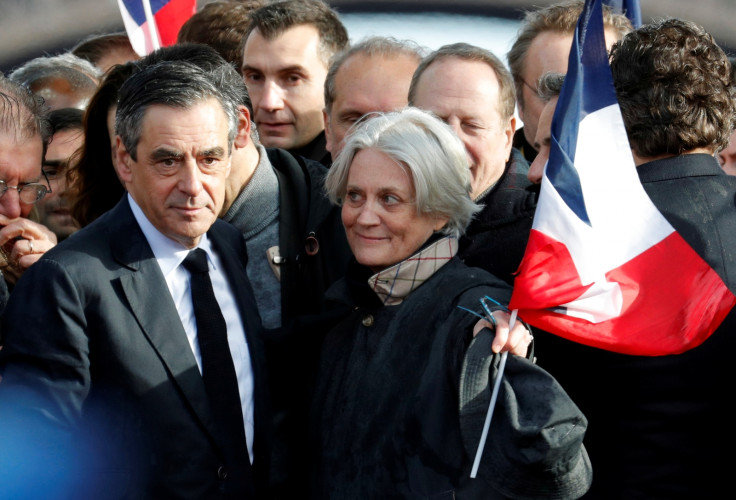 The three charges against Penelope Fillon carry a prison sentence of up to ten years. Fillon's Welsh-born wife, 61, has been formally charged with embezzlement, misappropriation of public funds and aggravated fraud. The embezzlement charge carries a 10-year sentence and a €150,000 (£130,000) fine, the other two charges each carry five-year sentences and a €375,000 (£325,000) fine.
While allegedly working as a parliamentary assistant for her husband, Penelope was also employed by literary magazine Revue des Deux Mondes (Review of the Two Worlds) where she earned €100,000 (£87,000). She was rarely seen at the offices of both her jobs. When questioned about this, she claimed that she had a "wish to remain in the shadows, because of my character."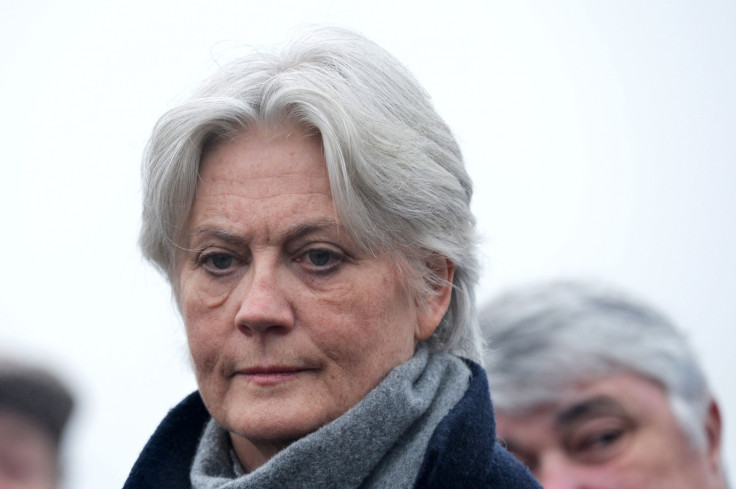 Republican Fillon is currently trailing behind far-right politician Marine Le Pen and centrist candidate Emmanuel Macron. An Ipsos poll published on 28 March shows him six or seven percentage points behind the other two presidential front-runners, according to Reuters. Polls predict that Macron will defeat Le Pen in the final round of the election on 7 May.
© Copyright IBTimes 2023. All rights reserved.