Francois Fillon, the Republican candidate in the French presidential election, has called accusations against him in the press for the misappropriation of public funds an "assassination" as he revealed he had been summoned to answer questions before magistrates.
At a highly charged press conference on 1 March, in which some commentators had presumed the former Prime Minister would drop out of the race, Fillon said he would redouble his efforts in the presidential campaign and reiterated that he was innocent of the charges against him.
He told reporters he would answer the courts with "my truth, which is the truth". He has been summoned to answer magistrates' questions on 15 March over the 'fake jobs' scandal which has plagued his campaign.
Earlier in the day, Fillon's campaign cancelled a scheduled visit to the annual Paris farm fair. "The visit by Francois Fillon this morning to the international agricultural salon has been postponed," said a statement from a campaign spokesperson.
Instead of attending, Fillon was emergency meetings with senior Republican figures including Alain Juppé and former President Nicholas Sarkozy.
Meanwhile, France's financial prosecutor Eliane Houlette has rebuffed reports that Fillon's wife Penelope, who stands at the centre of the jobs scandal, was being held for questioning.
On Friday (24 February) the financial prosecutor's office announced Fillon would be probed by a magistrate for the alleged embezzlement of public funds and misappropriation of corporate assets.
The fresh investigation comes as polls show centrist Emmanuel Macron has leaped ahead of Fillon and is now the most likely to face Marine Le Pen in the second round of presidential elections in May.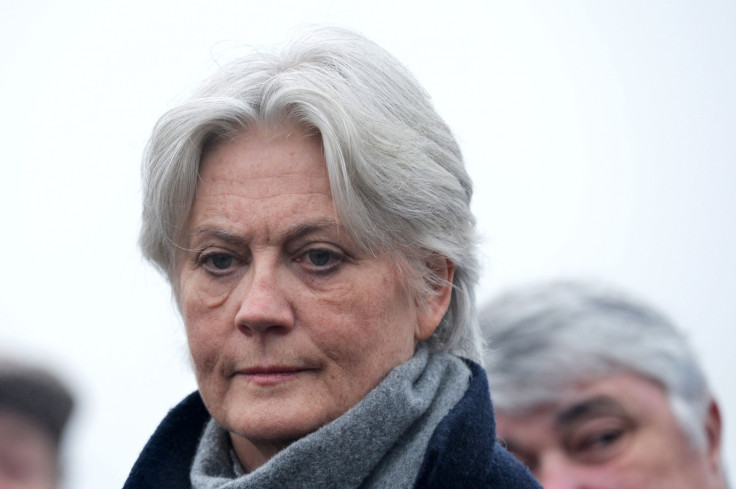 The weekly satirical newspaper Canard Enchaine has published a series of stories on Fillon and his family since January alleging that his wife Penelope was paid €875,000 (£746,000) as a legislative aid.
Testimony from a number of former employees in Fillon's office, as well as Penelope's own answers given in previous interviews, have been given as evidence that she never worked for her husband and essentially was paid for a "fake" job.
The couple's two children also reportedly earned €84,000 between them from 2005 to 2007. Fillon has maintained he is the target of a witch-hunt but has apologised for involving his family in his political work.