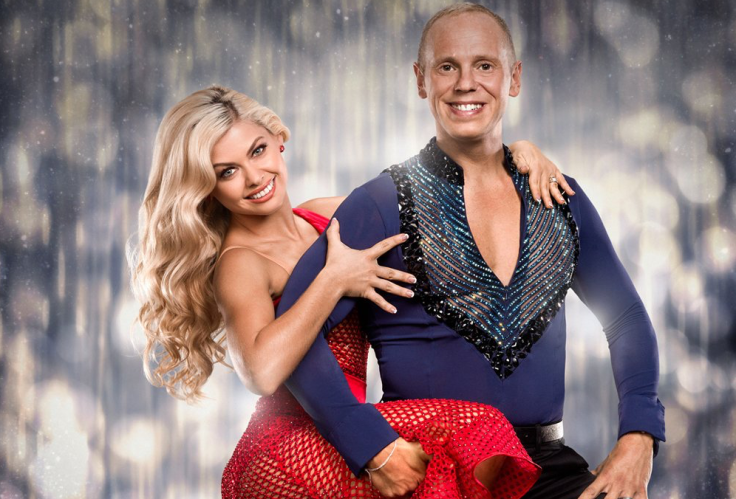 Strictly Come Dancing shouldn't have same-sex couples, according to former contestant Judge Rinder, who expressed his concern that such a move would "politicise" the BBC's Saturday night favourite.
"Here's the deal, folks. I'm sorry, but some things ain't politics. And Strictly is one of them," he wrote in a column for the Radio Times. "The joy of the show is the pure escapism.
"Would it be a big step forward for the LGBTQI community if there were same-sex couples on Strictly? Do me a favour!
"It would not improve the life of anybody to see a Scottish comedian doing jazz hands with another almost-certainly-not-gay woman on TV.
"There are plenty of organisations making a real difference to the lives of gay people around the country that do need our help, so why undermine the wonder of Strictly by politicising it."
The daytime TV personality – real name Robert Rinder – competed in last year's series with Ukrainian professional Oksana Platero. He was tenth to go.
A debate about whether the dancing competition should include same-sex couples has been raging after comedian Susan Calman – who is taking part this year – revealed she had been criticised for taking part in the show.
"One of the first questions I was asked when I joined Strictly Come Dancing last year was, 'Ooh, how come you're dancing with a woman?'" Rinder wrote. "The answer was always, 'What a thoroughly absurd question!' My sexuality, in terms of Strictly or whatever else I do in my life, ought to be as irrelevant as the length of my big toe.
"The reality is that ballroom dancing is a professional sport, and the dancers are athletes who have competed at the highest level.
"I soon realised that for Oksana it was like playing tennis at Wimbledon. And just like in tennis, there are ballroom championships and rankings. Nobody would dream of asking gay players in the mixed doubles to be partnered with someone of the same sex."
Earlier this month, when this year's Strictly contestants were revealed, Calman defended dancing with a professional of the opposite sex, telling the BBC: "There will be a time for same-sex dancing. I think what annoyed me slightly is that I seem to be getting it in the neck."
Having paired up its contestants earlier this month, Strictly Come Dancing returns for the first live show of the new series this Saturday (23 September).