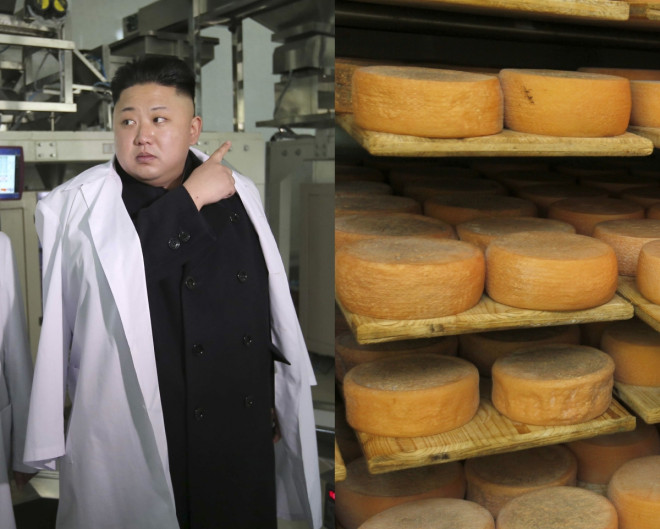 A French cheese-making school has turned down a request from North Korea to have a team of food experts trained in the fine art of producing Kim Jong-un's favourite fromage, Emmental.
The National Dairy Industry College in the town of Mamirolle on the Swiss-French border said it had been visited by two emissaries from Pyongyang seeking enlightenment.
College director Veronique Drouet said she was also directly contacted by the Pyongyang ambassador to Paris, who asked if it was possible for the prestigious institute, which specialises in hard mountain cheeses, to train a North Korean team.
"I think they thought they had found a school that would suit them and they thought there would be no question the partnership would work," Drouet told AFP.
"[But] there is no basis to go further with North Korea because such a partnership does not fit into our priorities and strategy.
"We are a school that operates on a human scale, we can't take ourselves off to all four corners of the world," she added.
According to the French news website that first reported Pyongyang's cheese interests - La Lettre A - the experts' team was supposed to apply what they learned to improve cheese production back home.
Kim was said to be particularly concerned with the quality of North Korean Emmental, the classic Swiss cheese with holes, for which he acquired a taste during his years as a student in Switzerland.