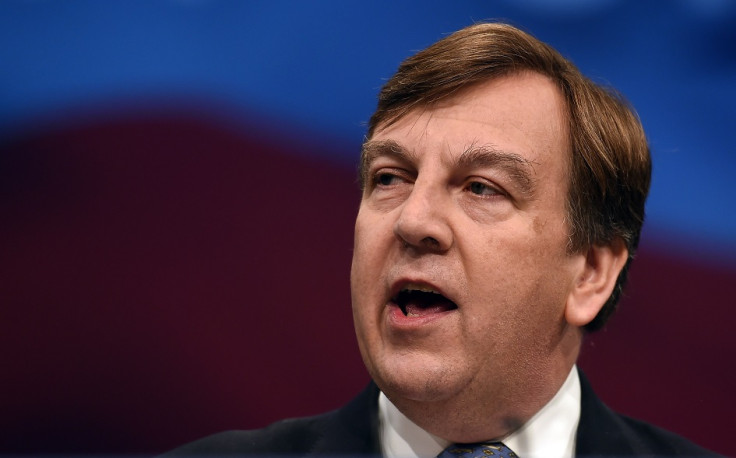 Labour have demanded that the Culture Secretary John Whittingdale withdraw from press regulation after he admitted to having a six month relationship with a sex worker.
Chris Bryant, a victim of the News of the World hacking scandal, claimed the media held a "sword of Damocles" over Whittingdale since his brief includes the Leveson Inquiry into press standards.
"He has a perfect right to a private life but as soon as he knew this he should have withdrawn from all regulation of the press," the shadow leader of the House of Commons told the BBC. Campaign group Hacked Off has also claimed there were public interest grounds for publishing the story.
But journalists, such as former News of the World deputy editor Neil Wallis, have argued that media culture has shifted since the 2012 Leveson Inquiry report. Fleet Street's decision not to publish the story shows "press regulation is working," Wallis told BBC Radio 4's Today programme. The comments come after it emerged that four papers – The People, the Sun, the Mail on Sunday and the Independent – knew of the relationship.
The press regulation row erupted after Whittingdale, who is not married, disclosed that he had a relationship with the woman between August 2013 and February 2014, before he was appointed culture secretary in May 2015.
"At no time did she give me any indication of her real occupation and I only discovered this when I was made aware that someone was trying to sell a story about me to tabloid newspapers. As soon as I discovered, I ended the relationship. This is an old story which was a bit embarrassing at the time," the 56-year-old said in a statement to BBC's Newsnight show.
David Cameron threw his support behind Whittingdale after the story came to light. A Downing Street spokesperson said the prime minister had full confidence in the culture secretary.