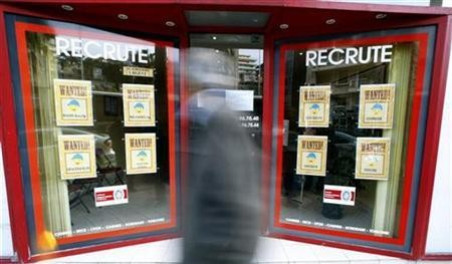 France's unemployment rate rose above 10 percent for the first time since the introduction of the single currency as Europe's second largest economy continues to diverge from Germany's growth prospects.
According to the latest data from the National Institute of Statistics and Economic Studies (INSEE), France's jobless rate rose in the last three months of 2012 to 10.6 percent, as the economy contracted 0.3 percent over the same period. It is the highest jobless rate since the second quarter of 1999, according to INSEE data.
Youth unemployment, for ages 15 to 24, also reached a record level of 25.7 percent [Fig. 1].
The INSEE data also showed that the total number of unemployed in mainland France stood at 2.9m in the fourth quarter last year. However, according to a poll by Reuters, economists forecast French unemployment hitting an all-time high of 11.3 percent by the start of 2014.
The European Commission said last week in its Winter Economic Forecast that it expects France's economy to expand by just 0.1 percent this year and 1.4 percent in 2014. Germany, by contrast, will likley grow by 0.5 percent and 2 percent respectively.
Last week, Germany's Federal Statistics Office reported a third consecutive monthly fall in the number of citizens looking for work as the jobless rate held steady in Europe's largest economy at 6.9 percent - just one tenth of a percent higher than the lowest reading recorded since German reunification in 1990.