A fresh blaze was reported at the Texas chemical plant on Friday (1 September) evening, where an explosion of unstable chemical substances caused a massive fire just a day ago.
Following heavy floods caused by Hurricane Harvey, the chemical plant owned by Arkema Inc in Crosby, Texas, lost power and its refrigerators stopped functioning, exposing the chemicals to heat.
The blaze occurred as a result of "extremely high water and power loss" in the aftermath of the storm, the company said in a statement while reporting Friday's incident.
It added: "Organic peroxides are extremely flammable and, as agreed with public officials, the best course of action is to let the fire burn itself out."
Rich Rowe, CEO of the facility, also said that the "only recourse is to let the eight containers burn out".
"It's 500,000 pounds of material; let that material burn out," Rowe said, adding that it was difficult to give a timeline until when the chemicals will burn out. However, he warned residents not to return to the area unless advised.
He said the chemical fumes are dangerous and can cause health problems like irritation in the eyes, nose and lungs, and drowsiness.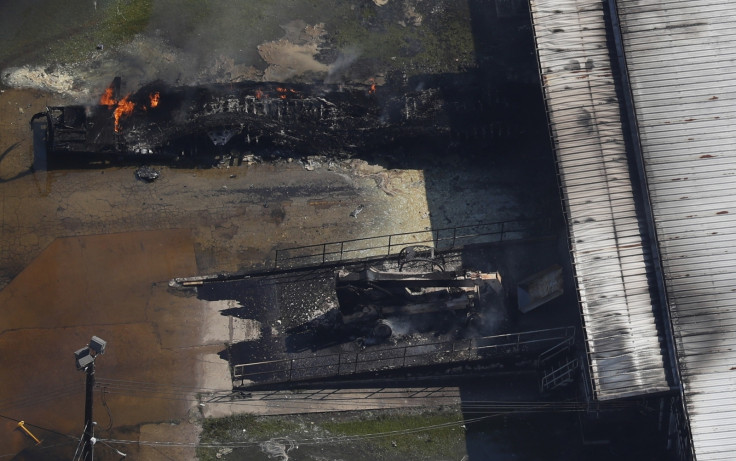 The chemical facility said workers at the Harris County Emergency Operation Centre first observed "multiple dark plumes of smoke" coming from the plant at around 5pm local time (11pm BST) on Friday.
Arkema also stated that local officials were maintaining a 1.5-mile perimeter around the plant, according to the American Broadcasting Corporation.
"We continue to work closely with public officials to manage the implications of this situation, and have communicated with the public the potential for product to explode and cause an intense fire," the statement added.
The first blaze was reported at the plant on Thursday, but the company said the chemicals had all burned out by afternoon. The US Chemical Safety and Hazard Investigation Board announced it was launching an investigation into the incident.