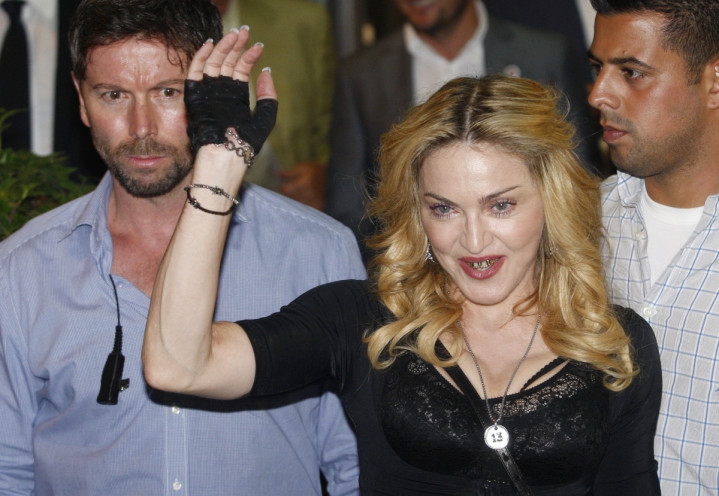 American pop star Madonna has been labelled Mamy Gaga (Granny Gaga) by the vice-president of France's far-right Front National party after she called Marine Le Pen supporters "fascists" on Instagram.
The singer posted the front page of French left-wing newspaper Liberation from 26 May, the day after the FN triumphed in European elections with a record 25% of the vote.
The page showed Le Pen celebrating the victory next to the headline "LA France FN". The caption reads:
"Russia. Ukraine. Venezuela .........., now France?!!!!!#fight Fascism #fightdiscrimination#fightlynchmobmentality #fighthatred#fightdorffreedom #revolutionofloveFollow"
The post was liked by 22k people and retweeted more than 900 times.
But FN vice-president Florian Philippott replied with sarcasm: "In politics too, Granny Gaga is a has been".
The French expression "être à la ramasse" means "to be behind, to be late, not to be on top of something".
It is not the first time the singer has been embroiled in French politics. In 2012, the FN threatened to sue her after an image at the singer's Paris concert showed Marine Le Pen with a swastika imposed on her face.
The image, in a video accompanying the song Nobody Knows Me, was followed by another resembling Adolf Hitler.