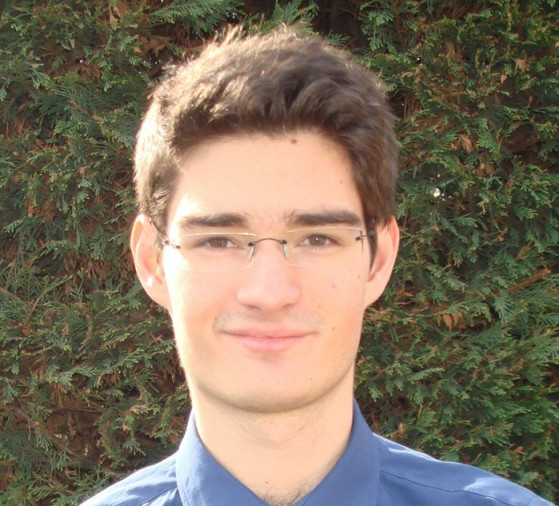 A councillor in France's far-right Front National party has stunned Marine Le Pen's party by becoming a Muslim and urging other members of the far-right party to convert to Islam.
Maxence Puttey, a local councillor in a suburban Parisian council, has filmed a "proselytising video" calling on other party members to convert to Islam and join him in his mission to "unite all men and women".
His conversion has caused the Front National party, led by Marine Le Pen, daughter of long-time Front National leader Jean-Marie Le Pen, severe embarrassment. The party has withdrawn Puttey's regional membership, but it is not able to revoke his membership or exclude him from the party.
Buttey, 22, a local councillor in the eastern Parisian suburb of Noisy-le-Grand, was born and raised as a Roman Catholic but said that he had become aware of "inconsistencies" in the Bible, and had realised that the Front National and Islam had "much in common".
He told the newspaper Le Parisien: "Both are demonised and very far from the image portrayed in the media. Like Islam, the FN defends the weakest. The party denounces exorbitant interest rates charged on the debt of our country, and Islam is against the practice of usury."
"I was Catholic, but when I reread the Bible I noticed all its inconsistencies. When I read the Koran thoroughly, I understood that this religion is more open."
Buttey said he had decided to convert after lengthy discussions with the local imam, whom he met while campaigning for election earlier this year.
In April the Front National capitalised on anti-immigration and anti-EU sentiment in France to win control of 11 towns and more than 1,400 municipal seats nationwide in local elections – more than double its record from the '90s.
Buttey remains a local councillor and a party member, and says he will try to convince voters to vote for him again as a Muslim, saying: "Some of my voters will be disappointed by my choice. But I'm ready to explain to them that Islam has a mission to unite all men and women."
Buttey's local Front National regional secretary has already suspended Buttey from the regional FN committee. Jordan Bardella, the local party secretary, said: "Religion is a private choice which I respect, but it must not enter into the sphere of our political activities. The proselytising video which Maxence sent out is unacceptable."