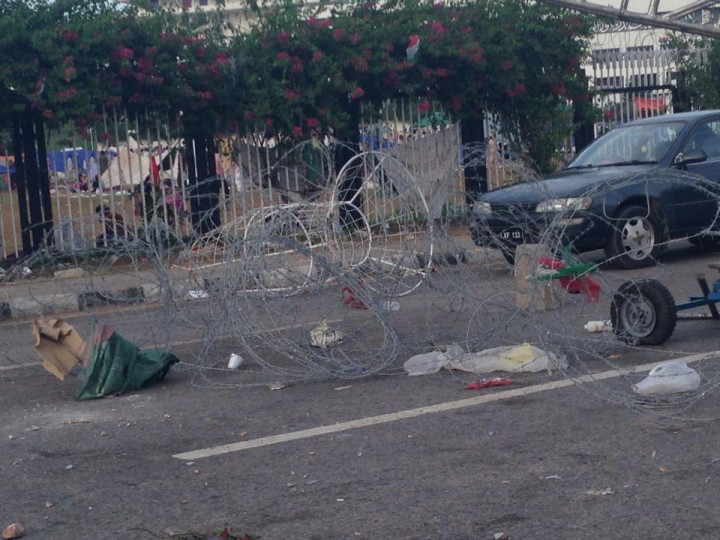 On 6 September Imran Khan, the cricketer-turned-politician who is leading the protests in Islamabad, took a backward step. After seven days camped in front of the Parliament House along with his ally, religious scholar Dr. Tahir ul Qadri (PAT), and their thousands of followers, Imran unexpectedly decided to move his protest back to the junction known as D-Chowk.
It's important to remember that Imran had already staged part of his protest at D-Chowk. After beginning at Aspara Market, Imran's protesters moved forward towards D-Chowk on 20 August and remained there for 11 days. Then, on 31 August, he and Qadri took their followers towards Parliament House, where they remained for a further seven days.
So why did Imran back? Why did this man, who has built his career on being determined and forward-thinking, decide to retreat?
Media and political analysts came up with all sorts of conspiracy theories. One widespread conspiracy suggested that, despite Imran's purported crusade against corruption, the establishment is in fact supporting him and he stepped back on the advice of the Pakistan military. This allegation has already been rejected by the military's media wing and, as one of the protesters who has followed Imran, I believe it is completely false.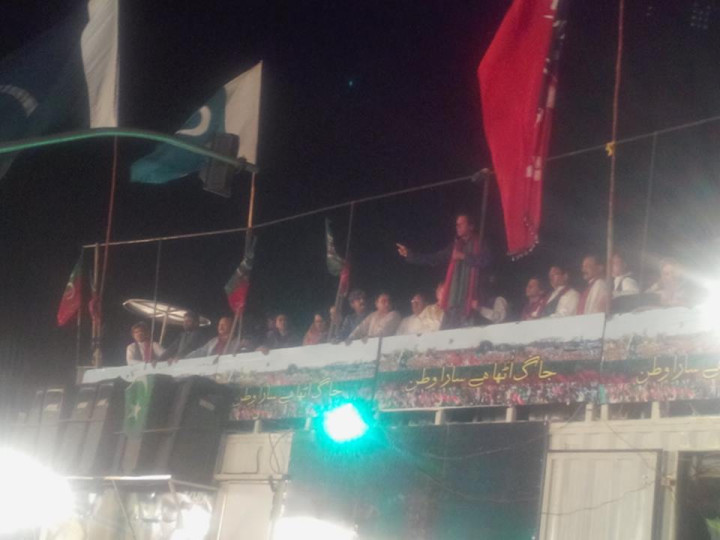 The Pakistan Government, on the other hand, is trying to suggest that Imran and Qadri couldn't survive together in the same space, thus Imran moved back. Yet this supposedly shaky alliance has already put the Pakistan government under serious pressure, and indeed brought accusations of murder against Pakistan's prime minister as well as Punjab's chief minister, and federal and provincial ministers. Which raises the question: could anyone please name a country whose prime minister is accused in a murder case?
Pakistan may be used to corrupt, dishonest and duplicitous politicians, but in reality there is no conspiracy attached to Imran's reversion to D-Chowk. Imran Khan didn't move because of any directions from the establishment and he didn't go back because he couldn't stand Dr.Qadri, It was just his preferred space for the protest.
On 6 September 2014, the day of the supposed 'withdrawal', we all witnessed a massive arrival of supporters from Islamabad and Rawalpindi. There were a thousand-plus people at the protest, including women and children. As an observer, I believe the move to D-Chowk worked beautifully for Imran Khan as he once again emerged with glory. How can you control someone who is only controlled by his ideology? you simply can't.
No step is a step backward as long as it takes you closer to your destination, so I believe this movement just took Imran Khan to a step closer to his destination, a Pakistan free of corruption.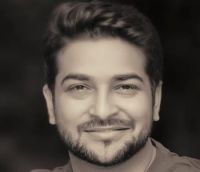 Najaf Naad e Ali runs his own PR firm in Pakistan and regularly provides business advice to young people in Islamabd. As an activist he has taken part in the Pakistan protests since they began.