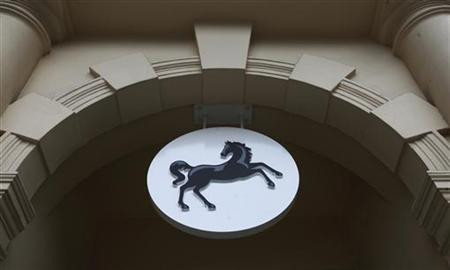 Shares in British banks were mixed on the FTSE 100 in morning trading after ratings agency Standard & Poor's downgraded Spain's credit rating.
S&P downgraded Spain one notch to AA-, the same rating given to the country by fellow ratings agency Fitch.
In addition leaders of G20 countries and central banks will be meeting today in Paris in an attempt to find solutions to the current eurozone crisis and the wider uncertainty facing the global economy.
By 09:25 shares in Lloyds Banking Group were down 1.04 per cent to 33.90 pence per share and HSBC shares declined 1.09 per cent to 517.40 pence per share.
However RBS shares were up 0.74 per cent to 24.34 pence per share and Barclays shares rose 0.78 per cent to 0.78 per cent to 174.55 pence per share.
Overall the FTSE 100 was up 0.31 per cent to 5,419.94.