Italian police have arrested the fugitive ex-governor of Mexico's north-eastern state of Tamaulipas on Monday (10 April). Tomás Yarrington, who is accused of taking millions of dollars in bribes from major drug cartels, was on the run for the last five years.
A reward of 15m Mexican pesos ($800,000; £650,000) was on set for the ex-politician who was detained by police in the Italian city of Florence, Mexico's attorney-general's office said.
It added that the 59-year-old, who served Tamaulipas as its governor from 1999 to 2005, would soon be extradited to his native country.
Authorities in Mexico want Yarrington on charges of "organised crime and money laundering, among others". According to the charges, the former leader had taken money from the drug organisations in return for showing no objection to their smuggling activities, the BBC said.
US authorities have also sought Yarrington's extradition as, according to a 2013 federal indictment, he is accused of receiving bribes from drug traffickers operating in Tamaulipas, such as the Gulf and the Zetas cartels.
In return for those millions, Yarrington reportedly allowed the cartels "to operate their large-scale, multi-tonne enterprises freely, which included the smuggling of large quantities of drugs to the US for distribution", as well as invest illegal money in properties across the US border in Texas.
Yarrington had earlier maintained his innocence, saying the charges against him were part of a political conspiracy. He was suspended from President Enrique Pena Nieto's Institutional Revolutionary Party (PRI) in 2012 on grounds of corruption.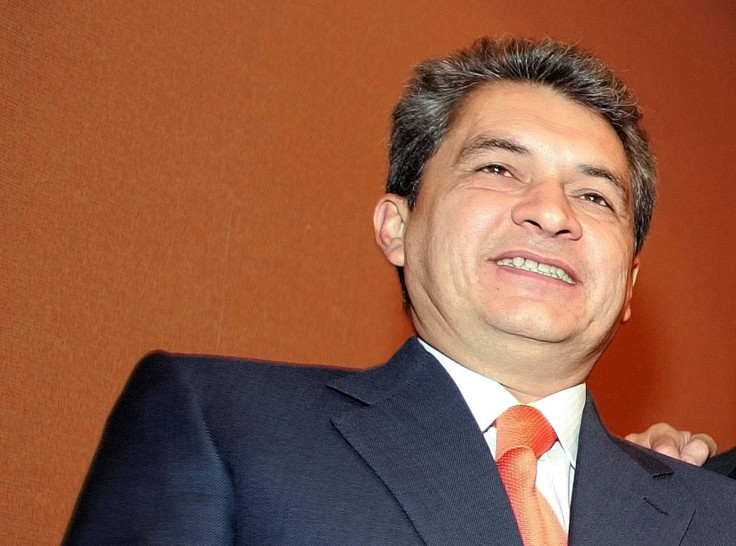 However, he was not the only member of the PRI party to be expelled. Former Veracruz governor Javier Duarte, who is also wanted on corruption charges, has been missing since October.
He was also the member of the PRI party; while another politician, César Duarte, the ex-governor of Chihuahua, is also on the run since March after the charges against him became known. Duarte also belonged to President Nieto's party.