The bodies of 11 people were discovered on Tuesday (28 February), in Veracruz – a tourist city in the state by the same name, along Mexico's Gulf coast.
Authorities on Wednesday revealed that the victims – nine men and two women – had been tortured before being killed. The corpses were found in a stolen vehicle.
Calling the murders "an act of barbarity", Veracruz governor Miguel Angel Yunes said the killings were part of a battle between rival drug cartels. A sign was left alongside the bodies and while authorities did not reveal the message written on it, local media sources claim it read: "You want a war, you'll get a war".
"It is not a war on the state government, but rather a clash between organized crime cartels," Yunes told reporters, according to the Latin American Herald Tribune.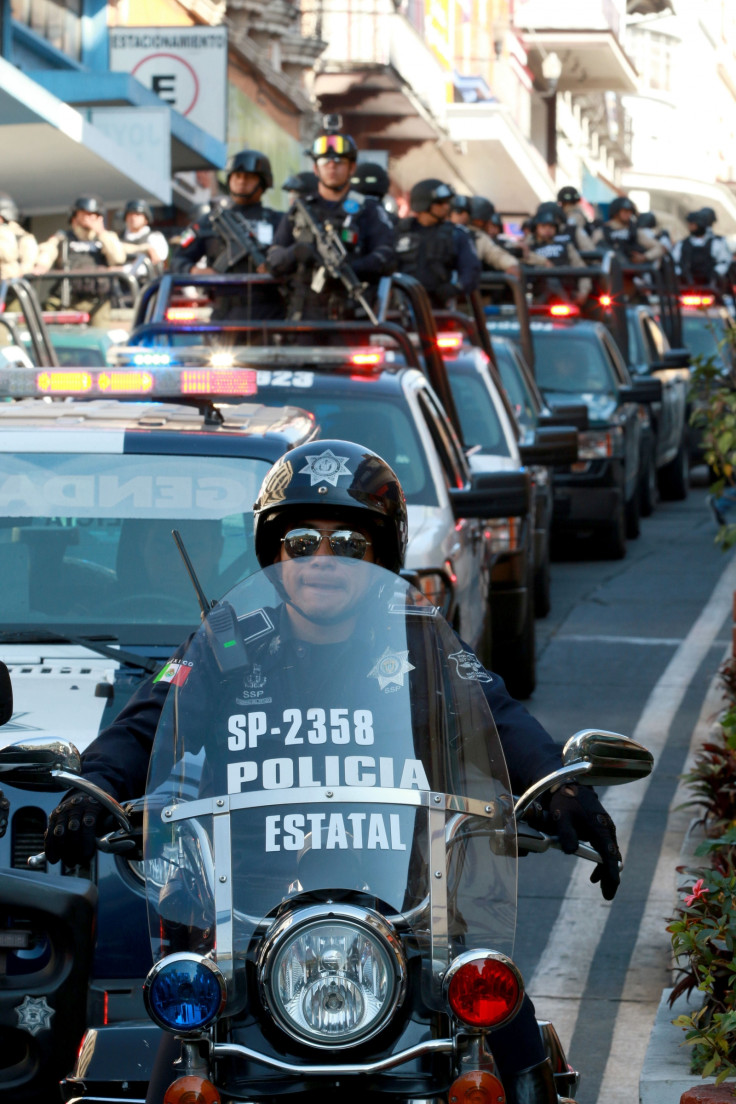 The discovery of the corpses follows an announcement by the federal and state governments that they would be setting up a special operation to target organised crime in the area.
Government Secretary Miguel Angel Osorio said on Tuesday that the operation would take place across nine municipalities in the state of Veracruz. The state has one of the highest rates of violence and the Veracruz city accounts for 50% of the state's violent killings.
The region has experienced a rise in violent activity related to drug gangs following the encroachment of the Cartel Jalisco Nueva Generacion into territory previously controlled by the Los Zetas cartel. Tuesday's killings might be the work of one of these two groups, report local media sources.