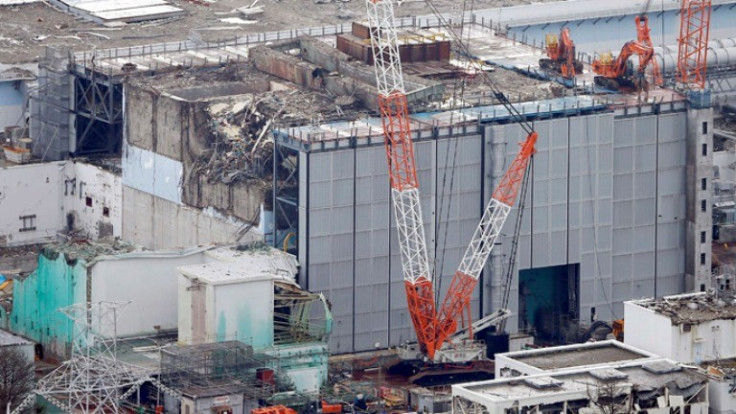 Workers battling to repair Japan's Fukushima nuclear power plant had to be evacuated to higher ground after a major earthquake caused a "small" tsunami less than a metre high to wash ashore along the country's east coast. Buildings as far away as Tokyo were reported to have been shaken by the quake, but there are no reports of casualties or any increase in radiation around the site.
The earthquake, which occurred at a depth of 10km, and had a magnitude of 7.3 on the Richter scale, occurred at 02:10 local time on Saturday (17:10 GMT Friday). The Japan Meteorological Agency issued a "yellow" warning for areas potentially at risk from this morning's quake, including Fukushima, Iwate, Miyagi, Ibaraki and Chiba. The agency warned: "Get out of the water and leave the coast immediately."
According to local media reports around 6,000 people were evacuated from the area of Kamaishi, and a 55cm tsunami was recorded at Onagawa Nuclear Power Plant in Miyagi, which is built to withstand a tsunami of up to 55m. There had been rumours as far away as Hawaii that a tsunami might be on the way but this was ruled out by the Pacific Tsunami Warning Center.
Today's shock was said by an official with the Agency to be an aftershock of the magnitude 9.0 earthquake on the same faultline in March 2011 in which an estimated 18,000 people were reported dead or missing and huge amounts of radiation were released as a result of three meltdowns. 300,000 people had to be evacuated, and many of them are still unable to return home.
Earlier this month Tokyo Electric Power Company (Tepco) reported that there had been another leak of radioactivity at Fukushima in which 430 litres of contaminated water thousands of times more radioactive than legal limits had spilled from storage tanks. Tepco explained that the mishap occurred because "workers miscalculated the amount of water the tank was capable of holding due to it sitting on a slope."