Nuclear radiation from the leaks at Japan's Fukushima Daiichi Nuclear Power Plant has been detected in bluefin tuna caught near San Diego, off the California coast.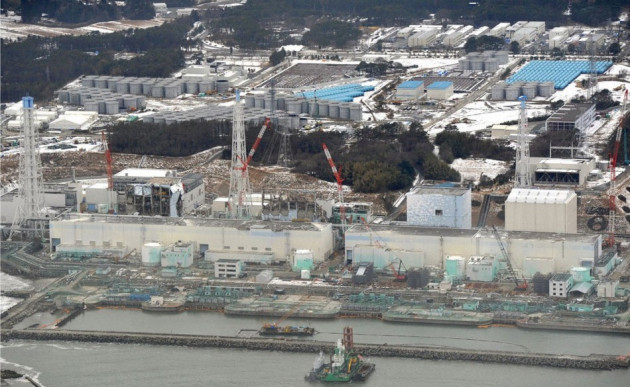 The fish were caught in August last year, only four months after a 9.0 magnitude earthquake occurred in Japan, triggering a massive tsunami on 11 March. The fish, when examined, showed small traces of Cesium-137 and Cesium-134, scientists said, in a report published in the 22 May issue of the journal Proceedings of the National Academy of Sciences, according to Reuters.
The scientists noted that while Cesium-134 - produced only by human activities involving nuclear weapons and power plants - was not found in the Pacific before the tsunami damaged Fukushima, Cesium-137 was present in the eastern Pacific region prior to the accident.
The report also suggested the radiation levels were below safety limits set by Japanese authorities.
"I wouldn't tell anyone what's safe to eat or what's not safe to eat. It's become clear that some people feel that any amount of radioactivity, in their minds, is bad and they'd like to avoid it. But compared to what's there naturally and what's established as safety limits, it's not a large amount at all," lead author Daniel Madigan of Stanford University's Hopkins Marine Station told Reuters.
The March earthquake and tsunami in Japan devastated the Tokyo Electric Power Company (TEPCO) owned Fukushima Daiichi plant in the Fukushima prefecture, leading to leakage of radioactive water into the ocean and the spread of radiation through air and soil.
In early July, the Fukushima Network for Saving Children from Radiation and five other non-governmental organisations surveyed four locations in Fukushima City, outside the nuclear evacuation zone, and found soil radiation above acceptable levels. The fact that it was further found in aquatic animals, even though it was in low levels, suggest marine creatures have been carrying the radiation at a much faster rate than air or water.
The radioactive materials, it is presumed, reached the tuna much before the debris from the quake started hitting US shores. Earlier reports estimated that approximately 8 million tons of debris were carried by the waves and out to US coasts; most sank before it reached. In addition, some one million tons is thought to have been spread across 3,000 miles of the Pacific.
Some of the more bizarre and famous pieces of debris to have reached the US so far includes a Harly-Davidson motorcycle, which washed ashore on British Columbia's Haida Gwaii islands in April this year. The same month, a Japanese fishing vessel - the Ryou-Un Maru - dubbed a ghost ship, was gunned down by the crew of the US Coast Guard cutter Anacapa, after it was found to be drifting dangerously close to shipping lanes while still on fire and carrying a cargo of diesel.