Actor R. Lee Ermey, best known for playing Gny Sgt Hartman in the film Full Metal Jacket, has been criticised after he posted pictures of animals he killed while on safari online.
Ermey, who also voiced the part Army Sarge in the Toy Story films, has been described as a "coward" after posting pictures on Facebook of him posing with the bodies of lions and lionesses while on a hunting trip in Africa.
It is unclear when or where the photographs were taken, but the 69-year-old had previously boasted of killing buffalo, lions and wildebeest while on a trip to South Africa.
After he posted the photos on his Facebook page, many users criticised the actor. One user, Tochie Bolarinwa, wrote: "You should be ashamed of yourself! Not only did you do something so despicable, you were stupid enough to be proud of it. No respect for life or beauty."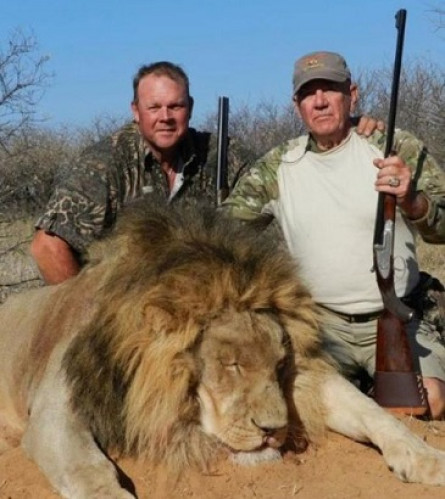 A spokesperson for animal rights group Peta also condemned Ermey's actions. He told the IB Times UK: "It takes no courage or character to stalk and kill animals.
"In their natural Savannah homelands, lions live in families, roaming miles of territory, dutifully and responsibly raising their young and, as best they can, avoiding all contact with humans.
"But on hunting ranches, they can be easily cornered and cannot escape. They are treated as living targets for the arrogant and the ignorant with more money than morals.
"These magnificent animals stand no chance of escape and cannot fight back against guns. Most people are appalled by the idea of someone like this man gunning down animals for a cheap thrill, a trophy or a souvenir photo.
"Hunting is cruel and completely devoid of honour. People who persist in shooting animals for 'pleasure' and then pose next to their lifeless bodies reveal only photographic evidence of their own deep-seated insecurities."
The photographs were later removed from the Facebook page, but Ermey has not yet directly commented on the criticism.