Fullscreen: Five reasons why the video on demand service could be bigger than YouTube Red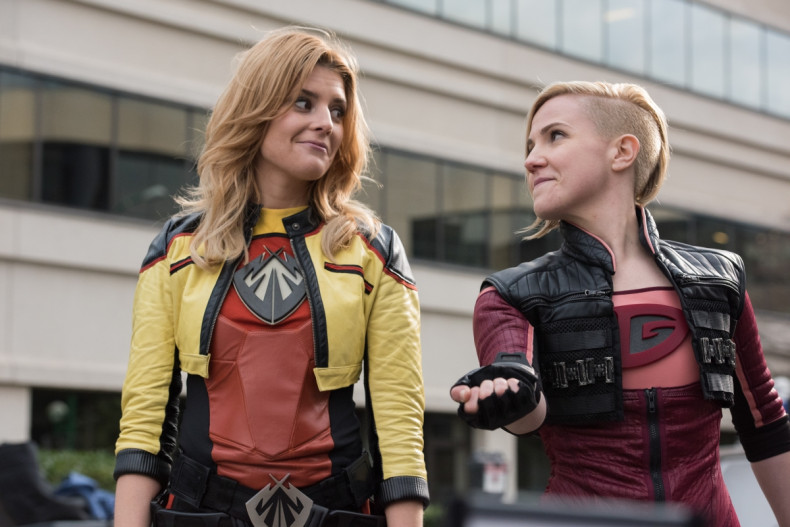 One of YouTube's largest video networks has branched out from the Google-owned platform to launch its own subscription video on demand (SVOD) service. Fullscreen, which is now available globally, will feature the work of some of YouTube's biggest names through a host of specially curated TV shows, films and web series.
While Fullscreen isn't positioned as a direct rival to YouTube Red, it does want to offer something to set it apart from Google's premium subscription service. In particular, Fullscreen appears to targeting the areas where YouTube Red has so far fallen short, with unique programming being a particular focus. With that being that case, could YouTube Red be cast into shadow? Here are five reasons why Google may have cause for concern.
1. It has a massive network of content creators
Fullscreen is a multi-channel network and one of the biggest on YouTube, boasting some 600 million subscribers and a total of 75,000 content creators working under its banner. Some of YouTube's biggest brands are signed to the network, including Rooster Teeth, Fine Brothers and How To Basic, and with YouTube Partner Program co-creator George Strompolos heading up shop, Fullscreen is already a formidable player in the world of online content creation.
2. It's targeting YouTube's key demographic
Fullscreen is targeting millennials as its main audience, in particular so-called "social first" viewers aged 13-30 that have grown up with social media as their bread and butter. While the abundance of YouTube personalities in the programming line-up seems to lean more towards the younger end of this demographic, Fullscreen is also targeting older viewers with 1990s television classics like Saved by the Bell, Dawson's Creek and Buffy the Vampire Slayer.
3. It's cheaper
At launch, a Fullscreen subscription will cost $4.99 a month and will allow customers to view content on iPhone, iPad, Chromecast and select Android devices. This undercuts the $9.99 monthly fee Google charges for YouTube Red and also comes in less than a monthly subscription to Netflix ($8.99/ £7.49).
4. It has exclusive content
Fullscreen's launch lineup features a handful of programming that will be exclusive to the platform – to begin with, at least. This includes a reboot of cult 70s children's TV show Electra Woman and Dyna Girl starring YouTube stars Hannah Hart (AKA myHarto) and Grace Helbig, as well as Party in the Back, which will be the first daily sketch show to appear on an SVOD platform and will star a number of YouTube personalities from the Fullscreen network.
5. It also has Bret Easton Ellis
Those with a thirst for the darker side of entertainment will be pleased to hear that American Psycho author Bret Easton Ellis is also lending his talents to Fullscreen. Ellis will make his directorial debut on the service in 2017 with a new series called The Deleted, a thriller centring on the disappearance of three people from Los Angeles that triggers panic amongst group of ex-cult members. Details on the show are scarce for now, but given Ellis' works include best-sellers like Less Than Zero and Rules of Attraction, there's plenty to be excited about.