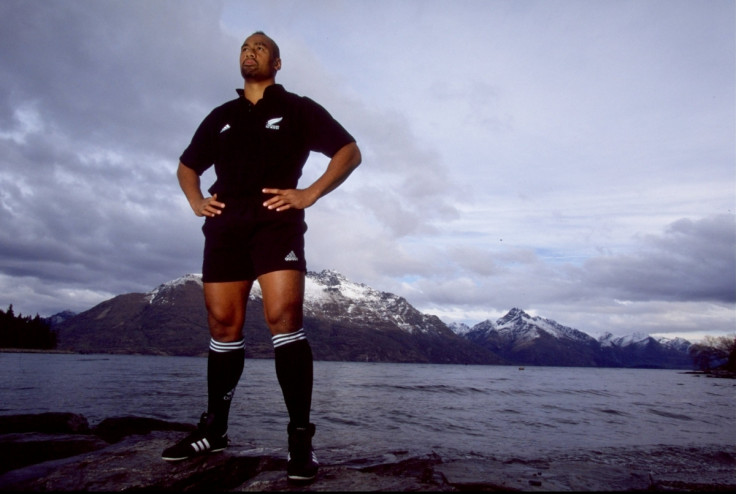 A fund has been set up for the two sons of All Blacks legend Jonah Lomu after it was revealed that he died virtually penniless. The Jonah Lomu Legacy Trust was created by the New Zealand Rugby Players' Association to provide for Lomu's two sons, Brayley and Dhyreille.
Lomu died on 18 November at the age of 40 after a 20 year battle with kidney issues. According to Sky News, Association chief executive Rob Nichol said the legendary winger's finances had not been completely organised but "there's not going to be any great windfall". Nichol said: "There's certainly nothing that's going to sustain any ongoing financial benefit for the family."
Lomu was forced to retire from international rugby in 2002 due to nephrotic syndrome, a disorder of the kidney that causes the body to urinate too much protein. Sky News reported he attempted unsuccessfully to resume his professional career in Wales and France in 2004 following a kidney transplant. However, he finally retired officially in 2006.
Nichol noted: "It appears that because of Jonah's well-known generosity, he had taken on obligations, financial and otherwise, to support others at the expense of himself, Nadene and the children. The iconic rugby player's transplant failed in 2011, forcing him to become reliant on dialysis. "It is also apparent that his 20-year illness and long dialysis sessions, multiple times a week, affected him far more than people realised, including his ability to work and earn the type of money people probably assumed he was capable of earning," he added.
"He was a humble and private person who chose not to seek help or be a burden on others in sharing his immediate challenges," Nichol continued."Despite his debilitating illness he was unwaveringly optimistic and clearly had faith he would be able to continue working to meet these obligations and to provide for his family. Due to his untimely death, we all know this is sadly not to be, and Jonah is now unable to provide for his boys — for their development, welfare and education."
The family has given its blessing for the Trust, but that they will not run it. The Sydney Morning Herald reported that the Trust does not include Nadene, Lomu's third wife, as a beneficiary but she will be able to apply to the Trust for money to help raise their sons. Nichol said the Associated felt it was a better idea to distance the fundraising from the family and that the players had stepped up to declare "we'll help establish the trust and set it up independently."