A bill in the US Senate, to approve funds to fight the devastating Zika virus, failed on Tuesday (28 June), largely over a squabble about money for Planned Parenthood, an affordable women's and reproductive health network that Republicans view as a major source of abortions.
Meanwhile, the first baby with Zika-linked microcephaly — a condition that's main symptom is unusually small head and brain — was born in Florida, signalling what could become a major health crisis in the US after it was discovered among newborns in Brazil, South America, in December 2015.
Democrats accused Senate Republicans of trying to use the Zika bill to "whack" Planned Parenthood when they moved to block funding in the bill for the organization, reported ABC News.
"Republicans can't miss a chance to whack Planned Parenthood, even if their services are exactly what can help prevent the spread of this debilitating virus," said New York Democratic Senator Chuck Schumer.
The White House has threatened to veto the present form of the bill, claiming it has inadequate funding overall and that it would block access to contraception.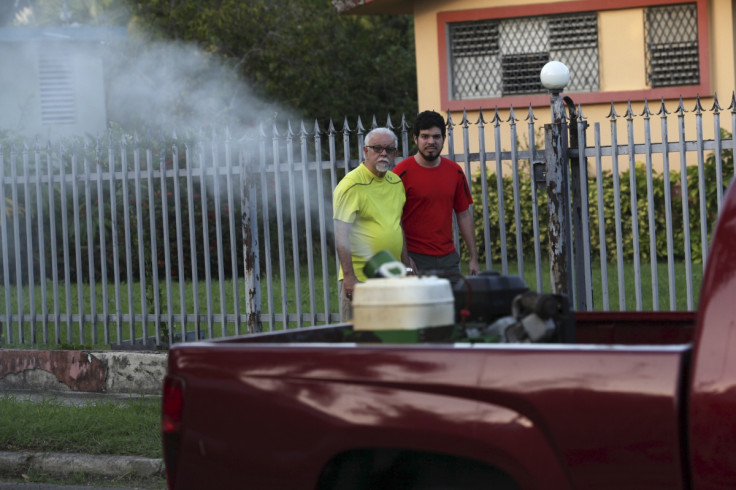 "The bill includes an ideological rider blocking access to contraception for women in the United States, including women in Puerto Rico, even though this is a sexually transmitted disease," said White House deputy press secretary Eric Schultz.
Republicans blocked some $95m (£71m) in health funds in the bill from going to Planned Parenthood. An alternative funding system would have particularly negatively impacted contraception, abortion and pre-natal services in Puerto Rico, which is expected to suffer the brunt of a US Zika outbreak.
The billion-dollar Zika bill also contained strange provisions related to the environment and the display of Confederate flags that Democrats found objectionable. As with many bills, the dominant party tries to slip in amendments unrelated to the issue at hand.
As politicians bickered the first baby with Zika-induced microcephaly was born to a woman who contracted the virus while visiting Haiti, reported the Florida Sun Sentinel. Florida has had at least 200 Zika cases since the beginning of the year — more than any other state
Florida Governor Rick Scott recently signed an executive order freeing up $26.2m (£19.7m) in state funding to pay for mosquito control training and equipment, Zika preparedness kits and increased lab capacity
Senate Majority Leader Mitch McConnell said the Senate would address the issue again sometime after the Fourth of July weekend. But there are two weeks left of the legislative session before senators leave for the rest of the summer.