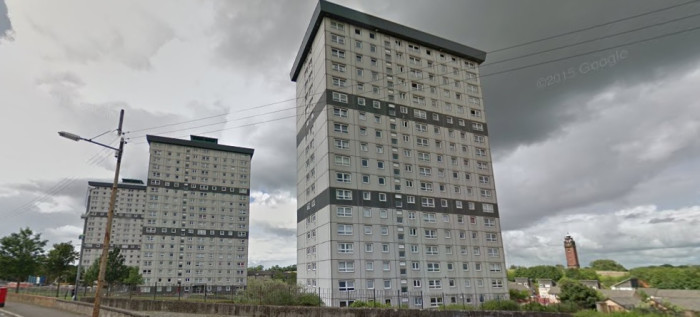 Hundreds of people have attended the funeral of Glasgow gangster Jamie Daniel, including his son Zander Sutherland, who was allowed to attend from jail and carried his father's coffin while chained to prison guards. The demise of Daniel, who died of cancer at the age of 58, leaves a vacuum in the Glasgow underworld police believe may never be filled – except by the rival Lyons family.
Daniel told doctors he wished to go home to die in his £400,000 house in the leafy Jordanhill district, where he passed away on 4 July. His son, Zander, had asked to attend his funeral, but at first was refused before the concession was made. Also at Clydebank Crematorium were Daniel's wife Debbi Mortimer, 41, who he married when the end was near, as well as Daniel's three brothers and two other children. Altogether around 600 people attended the funeral.

Daniel grew up in the tough Possilpark area of Glasgow, where he started out stealing car wheels and scrap metal with his brothers and moved on to dealing drugs. Daniel had been embroiled in a long-running feud with rivals the Lyons family, also from north Glasgow, which had culminated in a series of tit-for-tat shootings and the murder of Daniel's associate Kevin 'Gerbil' Carroll in an Asda car park in 2010. Carroll was married to Daniel's daughter.
The death of the head of the Daniel family leaves a power vacuum in the Glasgow underworld. Son Zander was seen as the likeliest candidate to become head of the family, but he is serving a 13 and a half year sentence for dealing heroin.
One former associate told the Daily Record: "Jamie was in control of everything that happened. His brothers have no desire to step into all the violence that resulted in so many deaths. Zander would be the most likely successor. It is possible he could hold a strong influence from jail, but he doesn't have the charisma or intelligence of his father so there may well be a slowdown in business."