'Furious' Cabinet MPs only got 24 hours notice for Brexit transition strategy which they didn't agree to
The official document was published on Wednesday (21 February).
It raises possibility of open-ended transition period.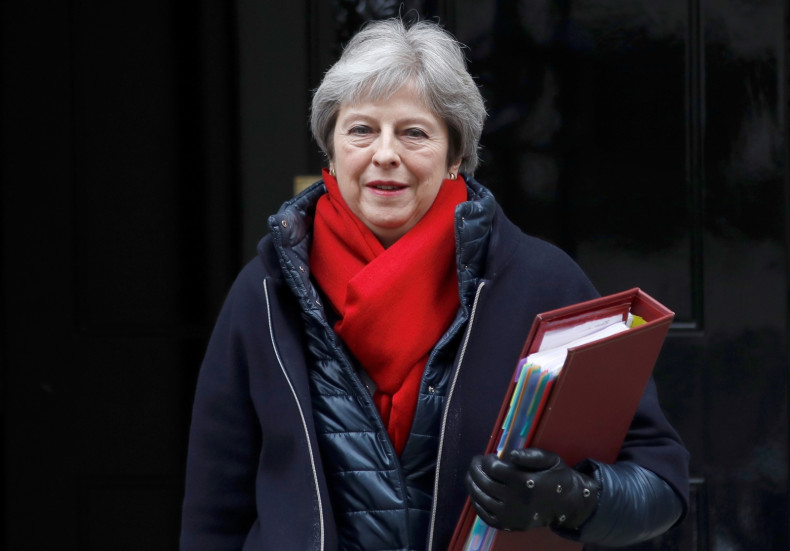 Theresa May's cabinet did not agree to her official negotiating strategy for the transition after Brexit with some thinking it was only a draft document, it has been reported.
The prime minister is facing further rancour within her own party after unhappiness that the legal text released on Wednesday (21 February) does not specify her pledge to end free movement after March 2019, the Telegraph reported.
The paper also reported that some frontbenchers only got 24 hours' notice about the document's contents which have been criticised for possibly hampering any chances in striking trade deals, as it suggests the UK will have to follow new EU laws, but will not be able to sign deals without Brussels' permission.
Allies of international trade secretary, Liam Fox, told the paper the document is a "draft of a draft" while other eurosceptics in the party described it as "deeply troubling".
Iain Duncan Smith MP, a key Brexiteer, said: "I am deeply concerned that a policy document turns out not to be an agreed Government position. There are genuinely deep concerns about policy areas, particularly around not being able to sign trade deals."
Jacob Rees-Mogg MP, wrote in the Telegraph that the document has been disowned by ministers as not representing Government policy.
"Whoever compiled this document proposes no changes to it for an indefinite period and would thereby let down millions of voters for whom this was an important issue.
"To avoid the perversion of democracy that Brexit in name only would be it is essential that we are able to sign trade deals in the fixed transition period even if they are implemented when it is over," he wrote.
It is thought that the prime minister will set 31 December 2020 as the date that the UK will leave the EU although the exact date is expected to be agreed at a European Council meeting in March.