Furore mounts over Donald Trump's 'anti-Semitic Star of David' tweet against Hillary Clinton
Ex Trump campaign manager Corey Lewandowski dismisses outrage as 'political correctness runs amok'.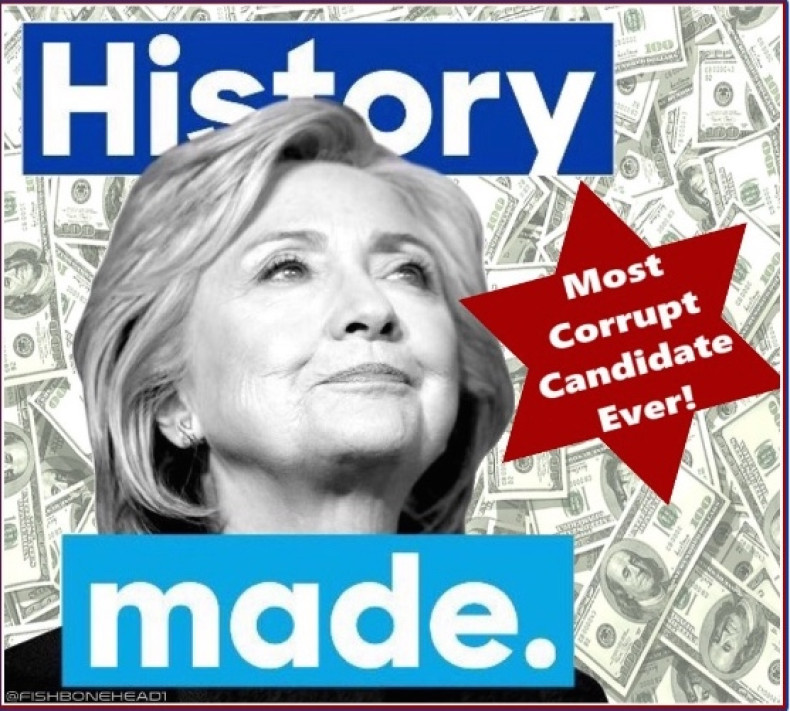 Outrage is continuing to grow over Donald Trump's critical tweet against rival Hillary Clinton that featured a six-pointed Jewish Star of David that many critics have branded anti-Semitic. The image posted by Trump accused Clinton of being the "most corrupt candidate ever" and showed her surrounded by dollar bills with a large red six-pointed star.
The image first appeared on an Internet message board for a digital movement of neo-Nazis, anti-Semites and white supremacists that has shown interest in Trump's candidacy, Mic reported.
It appeared to be created by a poster who has produced a number of virulently anti-Semitic and racist memes. According to the report by Mic, the account of the poster has since vanished, though archived images are still accessible.
Trump tweeted the image a week after it first appeared on the white Supremacist forum in late June.
"It is outrageous to think that the candidate is sourcing material from some of the worst elements in our society," said a statement from Jonathan Greenblatt, national director of the Anti-Defamation League. Greenblatt called it "alarming."
"I get tweeted pictures like this all the time from anti-Semites and racists and white supremacists. The imagery is the classic trope of Jews and money implying that she's raising Jewish money, or something along those lines," Greenblatt told CNN. "Does this look familiar to me? Absolutely."
Just hours after Trump's tweet first appeared on Saturday (2 July) triggering a cascade of criticism the image was altered to replace the star with a red circle. Trump hasn't revealed why the tweet was changed, nor has he acknowledged the controversy over his use of the six-pointed star.
His former campaign manager Corey Lewandowski, however, dismissed the controversy as "political correctness run amok," and called the image a "simple star."
Yet even those in Trump's own party were shocked. Conservative Atlanta radio host Erick Erikson noted: "A Star of David, a pile of cash, and suggestions of corruption. Donald Trump again plays to the white supremacists."
"For those people who say that you can write this off, and that calling it out is simply political correctness, it's crazy," Greenblatt responded in his statement.
Trump has presented himself as a staunch friend of Israel. His daughter Ivanka is an observant Jew since converting to Judaism before her marriage to businessman Jared Kushner. But he has been slow to distance himself from anti-Semitics and white supremacists.