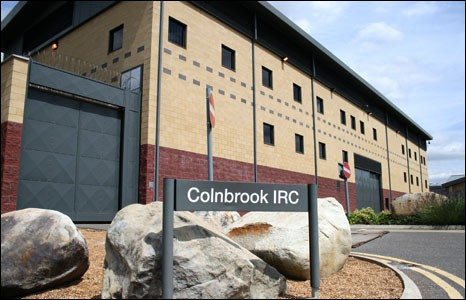 A convicted rapist, who dumped the body of his victim on a rubbish bin after the attack, has escaped deportation two hours before he was due to be sent back to Congo.
Alphonse Semo, 54 was pardoned at the eleventh hour and allowed to marry his girlfriend Bunsana Kalonji despite the Home Office fighting for his removal from the UK.
Semo was jailed in 2002 and served eight years for the attack on a woman in South London and was due to be sent back to the Congo at the end of his term.
But in a dramatic turn of events father-of-five was released from an immigration centre on Tuesday instead when a high court judge ruled against his removal.
According to the Daily Mail a spokesman for the Home Office said: "We vigorously opposed this individual's application for bail and are very disappointed by the court's decision."
"He will be subject to rigorous monitoring, including an electronic tag, and we are continuing to fight for his removal from the UK," he added.
Semo has now been fitted with an electronic tag and check will have to regularly check in with the authorities.