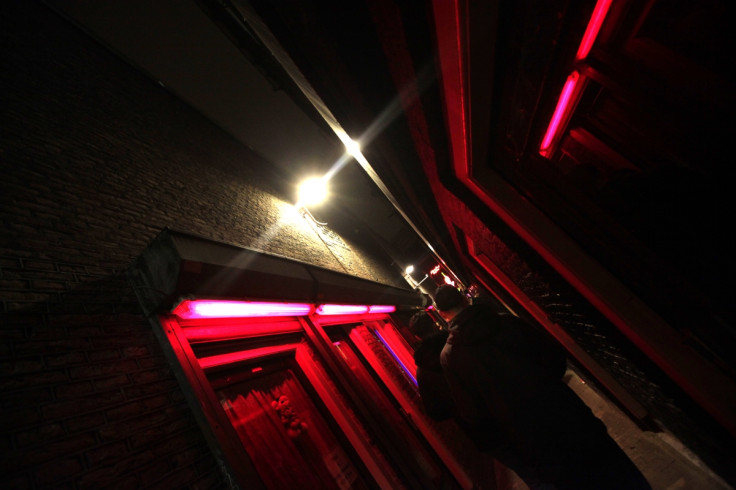 Britain's first "legal" red light district that allows prostitutes to seek customers is now being reviewed after a series of complaints. The scheme has allowed sex workers to work freely between 7pm and 7am in a certain part of Leeds since October 2014.
However, residents and business owners in the Holbeck area have complained that Leeds is turning into a "vice city" because of the red-light-district zone. The "upsurge in opposition" has prompted West Yorkshire Police and Leeds City Council to arrange for a project review meeting in April 2016.
Andrew Carter, lead Conservative councillor at Leeds City Council, told the Metro: "In my view the situation was getting out of hand, with a number of high project incidents that can only be described and tragedies and concerns from businesses and residents alike about how the scheme was being operated and managed."
In December 2015 sex worker Daria Pionko was murdered in the "managed" red-light-district zone. The 21-year-old was the victim of a "sustained and vicious attack" and a post mortem examination confirmed that the Polish national had died as a result of head and facial injuries.
Local businesses told the MailOnline that it was wrong to assume that because they shut by 7pm they would be unaffected by the red light district zone. Some said that their staff had faced harassment and that used condoms and drug paraphernalia were often littered on the streets.
Carter confirmed that if the scheme was to continue, Leeds residents would need to be assured that it would be "properly managed" and that a strong police presence would control litter, as well as ensure that the "impact on residents and businesses will be minimised".
Local resident, David Boyes, 72, told the MailOnline: "It has been bad for Leeds as a whole – it has been given a bad reputation and is stopping the whole regeneration of the Holbeck area of Leeds. The prostitutes are supposed to be there from 7pm to 7am – but they aren't. I drove down there with my wife on a Sunday afternoon and they were there in broad daylight... You may as well call [it] Leeds Vice City."