Dick Costolo has announced that he will step down as CEO of Twitter on 1 July with co-founder and former boss Jack Dorsey taking the helm on an interim basis.
The fallout from the surprise announcement has been immediate, with the stock price jumping 7% on the news, but there are many questions left to be answered - so here we dissect the announcement and what it means for the future of Twitter.
Why did Dick Costolo resign?
Ostensibly it looks like Costolo buckled under increasing pressure from shareholders and analysts calling for his head in the wake of poor financial results and slowing growth.
Earlier this week Twitter co-founder Biz Stone told IBTimes UK that he and Costolo joked about those "crazy" calls for his resignation during monthly meetings the pair held. "He just deals with it very well. He's very funny about it. He jokes about it, it doesn't seem to bother him," Stone said.
However, in a conference call following the announcement, Costolo said the recent poor financial results had nothing to do with his decision, rather he wanted to step aside to help deflect the intense examination of the company: "The scrutiny of the company would intensify if I remained CEO while the search process takes place."
He was backed up by Dorsey who said the move had nothing to do with weak financial results: "This transition is not the result of anything more than Dick deciding to move on as CEO, and there's no connection with our financial results."
But wasn't he doing a good job?
Costolo took the helm at Twitter in October 2010 when the company was valued at $1bn. Today Twitter is valued at $24bn, and as Salesforce CEO Marc Benioff points out, not many CEOs can claim that type of success:
Aside from growing its valuation, Costolo has also overseen a rapid growth in user numbers in his time as CEO. Back in October 2010 the company had less than 50 million monthly active users. Today that figures stands at over 302 million, with over 100 million using the service every single day.
Costolo also oversaw the company's successful IPO on the New York Stock Exchange in November 2013.
So what's the problem?
The problem - as investors saw it - was the fact that Twitter's growth had slowed considerably and it was not generating the type of revenues they expected. As a public company, that meant that Costolo was always going to come under pressure from shareholders.
According to eMarketer, Twitter accounted for just 0.87% of the $145bn digital advertising worldwide in 2014 though this was up from 0.49% in 2013. When you compared that to Facebook (though direct comparisons are really not fair) we see Zuckerberg's social network share went from 5.81% in 2013 to 7.93% in 2014.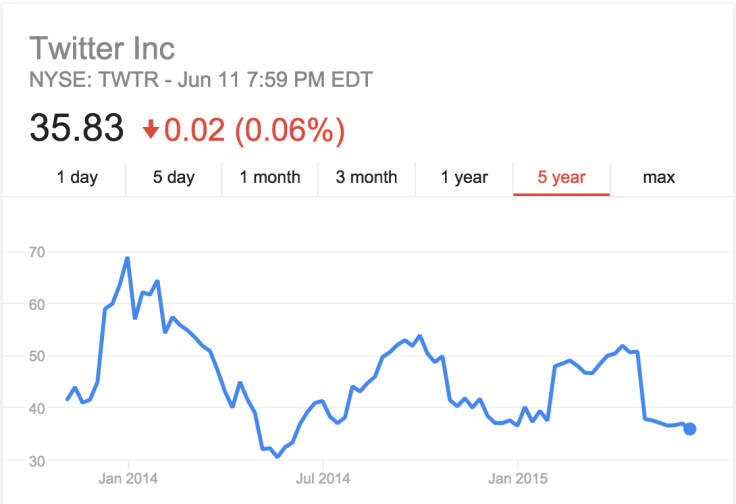 The issues were exacerbated in April when the company reported its weakest set of results as a public company, missing both user and revenue figures. This wasn't helped by the results being leaked early which saw the company's share price plummet by 26%.
On the face of it, things were going well. Revenue of $436m was up 74% year-on-year, but look beyond the top line figures and you will see that Twitter in the first three months of 2015 made a loss of some $162m.
Who wanted Costolo out?
A lot of people.
Back in December, SunTrust analyst Robert Peck said Costolo would be gone within 12 months, while Harvard Business School professor Bill George told CNBC that it was "time for him to go. You need a new team at the top."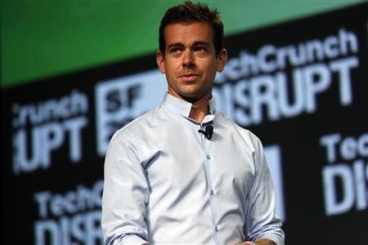 In April Stratechery analyst Ben Thompson said: "After five years in charge, I believe it's time for Twitter's leadership, in particular CEO Dick Costolo, to make way for new leadership that has improved credibility with Wall Street, with developers, and within Twitter itself."
At the beginning of June one of the company's biggest shareholders and advocates, Chris Sacca, published a critical, 8,500-word post on Twitter's current state entitled "What Twitter can be".
And last week, in what may have been the final nail in Costolo's coffin, Sacca publicly called for change at the top.
Despite Stone saying that all this criticism was like water off a duck's back, it was clear that it was getting to Costolo. He revealed in the conference call that he first raised the issue of his stepping down in late 2014, again in February and finally he brought the issue up again last week.
Is the situation at Twitter really that bad?
It is never a good sign at any company if all the top people resign over a short period of time. In the last three years most of the top executives at Twitter have come and gone with the New York Times breaking down nine major appointments and exits from the company - including Costolo himself: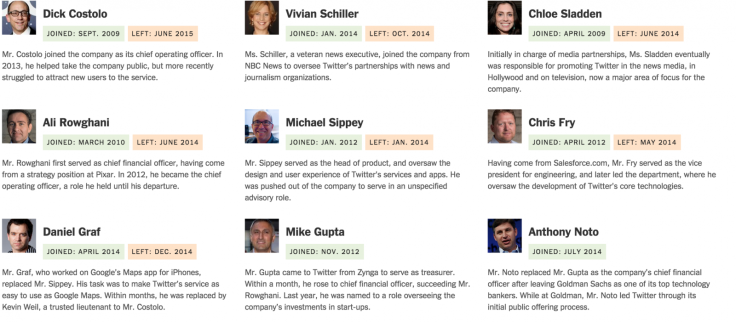 Speaking to the NYT in the wake of the Costolo resignation, Gartner analyst Brian Blau gave this warning: "The situation at Twitter must be much worse than it appears, as replacing the CEO is such a big step. Twitter's problems are clearly not over, and while Jack Dorsey knows Twitter well, they really should bring in some outside perspective as most of their strategies so far are not working out so well."
How have investors reacted to Costolo's exit?
With so many calling for his head, it was unsurprising to see Twitter's stock price shoot up by 7% on the news on Thursday but that is unlikely to change the much bigger concerns investors have with the social network.
Speaking with CNBC following the announcement, Bob Doll, chief equity strategist at Nuveen Asset Management said:
"The question marks around strategy, user growth, and new innovations remain. My preference is to sit on the sidelines and learn a little more. There are many, if not more uncertainties today than there were yesterday."
How have Twitter employees reacted?
Employees were informed by Costolo himself at an all-hands meeting held in the cafeteria at the company's headquarters. Most were "shocked" according to website Re/code, having no idea that this was coming.
Unsurprisingly many used Twitter itself to share their thoughts with the hashtag #ThankYouDickC was soon trending in San Francisco. Looking at the tweets, it is clear that Costolo was a very well liked boss, with most tweets mimicking the thoughts of Stephen McIntyre.
Who will be the next CEO of Twitter?
The early money is on Dorsey remaining at the helm of the company he previously led as CEO from its launch in 2006 until 2008. Dorsey, who is currently CEO of mobile payments company Square, failed to rule out becoming the CEO again full time in an interview with Business Insider after the announcement of Costolo's retirement was made.
"I'm not focused on that question at all. I'm focused on making sure we continue our momentum and to amplify what we're doing," Dorsey said.
Two sources close to Dorsey speaking to the New York Times said: "Ever since his ouster in 2008, Mr. Dorsey has wanted to return to the helm of Twitter."
Costolo will remain as CEO until 1 July, when Dorsey takes over as interim boss, but it looks like the Twitter board could have a job moving him out again.
Elsewhere of course there is always Snoop
What is the Future for Twitter?
The company is clearly going through a difficult period at the moment. Following huge early success, and a hugely successful IPO in November 2013, the pressures of having to answer to shareholders is making it difficult for the company to remain positive.
One possibility in all this of course is simply to sell up, and it is something Costolo was surprisingly frank about in his conference call when asked if it was a possibility:
"Obviously we are committed to maximise shareholder value. We see no reason why we can't do that as an independent company, but the board has a fiduciary duty and will carefully evaluate any offer."
So who would buy Twitter?
There is no shortage of speculation about who might buy Twitter but one name crops up more than most - Google.
At the beginning of June, Sacca told CNBC on-air that Google should buy Twitter because it is an "instant fit" and would be a great use of Google's cash pile.
"This is the thing that Google never had. They've never understood social, have never understood those personal interactions. This bolts in quite clearly."
In April it was reported that Twitter had hired Goldman Sachs to protect itself from being snapped up by the search giant, but Costolo's comment suggests that a takeover is certainly not off the table.
Can Twitter turn it around?
Absolutely. Trying to get its business model right is not easy. It is not like Twitter can follow anyone else's lead here. While there are other social networks, Twitter cannot simply do what Facebook does in terms of growing users and more importantly (for shareholders at least) advertising revenue.
Twitter is innovating. Its acquisition of Periscope has been widely praised, even by investors like Sacca, and it has begun to develop new products like While you were away and Highlights for Android which look to improve the user experience.
However, it is faced with the challenge of not alienating users with too many intrusive ads while needing to satisfy shareholder demands for a better bottom line.