Twitter CEO Dick Costolo laughs off 'crazy' calls for his resignation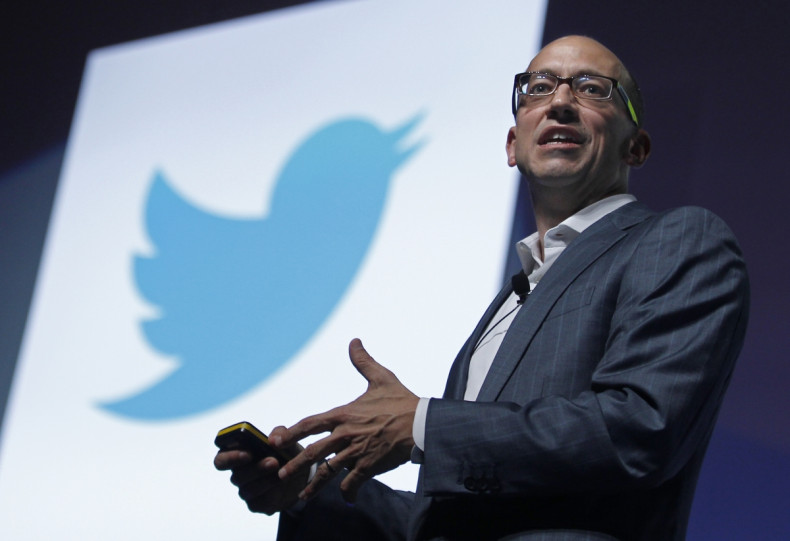 One of Twitter's founders has labelled calls for CEO Dick Costolo to be fired as "crazy" and said the criticism he faces is like "water off a duck's back".
Biz Stone, who is currently promoting his new app Super, told IBTimes UK that at standing monthly meetings with Costolo they joke about the criticism which he and Twitter as a whole face from people if they miss quarterly revenue and growth targets.
Speaking about the people who recently questioned Twitter's revenue-generating potential, Stone said: "I don't actually know anything about those things and I tend to think in the longer term. You are talking about people who think quarterly and if [results are] a percent off that quarter, it's like: "Fire the CEO," and that's crazy."
Stone said that despite this external pressure, Costolo is taking all the criticism in his stride:
"He weathers it well. Dick's got a thick skin and he used to be an improv comedian so it's like water off a duck's back with him. He just deals with it very well. He's very funny about it. He jokes about it, it doesn't seem to bother him."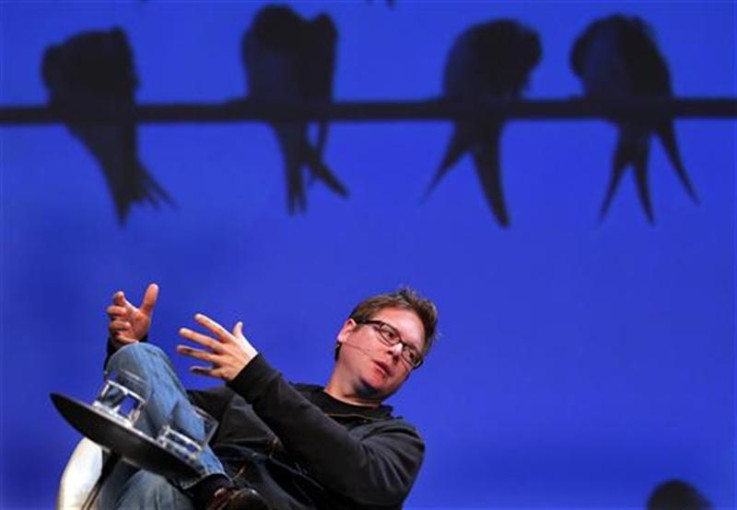 Co-founder of Twitter Biz Stone
Reuters
Costolo has been fielding calls for his resignation for some months now and pressure increased in April when Twitter's latest quarterly results missed Wall Street expectations and sent the company's share price plummeting.
Share price plummets
Since hitting a high of $69 in January 2014, Twitter's share price has been declining and in April after Twitter's quarterly earnings were accidentally leaked early, the company's share price dropped 26% and has continued to fall since.
Stone compares the quarterly cycle of results to someone trying to lose weight and obsessing over every pound they lose or put on every single day, saying you need to "zoom out" in order to see the bigger picture.
He says it boils down to the challenges of a company going public and you "just have to deal with it".
Analyst and media perception might be of a company in turmoil, but within the company itself, Stone says things are very different:
"It might affect the perception [externally], but internally it is a totally different story. It is obviously crazy. Last quarter we were great, this quarter we are the worst, next quarter what will we be?"
Pressure to resign
Stone, who has said he has no plans to sell any of his Twitter stock, remains a resolute champion of the social media network he founded: "People are still using it, people are still liking it. Periscope is awesome and you will be able to drop into anything, anywhere in the world and be able to see it from 10 different angles."
Last December Costolo came under significant pressure to resign with SunTrust analyst Robert Peck saying he would be gone within 12 months, while Harvard Business School professor Bill George told CNBC that it was "time for him to go. You need a new team at the top."
Costolo joined Twitter as COO in 2009 when Stone and co-founder Ev Williams asked their friend as a joke if he would be interested in becoming interim boss while Williams went on paternity leave. Stone said they were both surprised when Costolo said yes, and took over permanently as CEO in 2011 - the same year Stone left the company.
Stone remains closely connected with the people who created and still run the company. Along with his monthly meetings with the CEO, Stone has standing bi-monthly meetings with Williams and weekly meetings with the other co-founder Jack Dorsey "because he is much more laid back than everyone else".